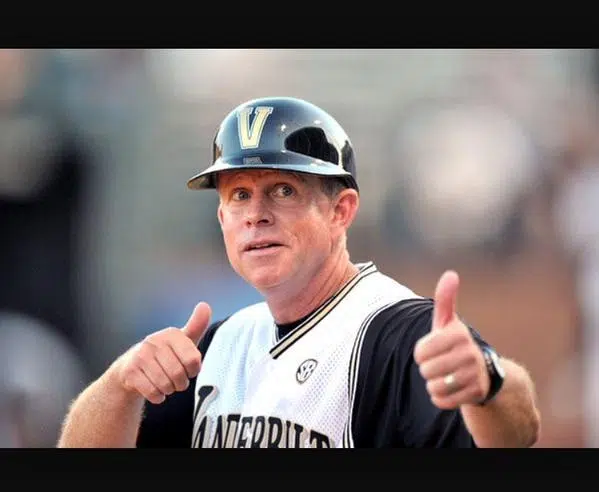 C'MON COMMODORES. 
 Star veterans led Vanderbilt back to their 2nd consecutive College World Series finals after taking down TCU 7-1 on Friday Night in Omaha.
"They have a unique way of just keeping their eye on target and never getting off balance," Vandy coach Tim Corbin said. "I feel like a parent that's in the back seat letting your kids drive the car because you trust them. And when you trust a group of kids, it's the greatest feeling a parent can have. And that's how I feel."
On the mound, it was a combined five-hit performance from Walker Buehler and John Kilichowski.
Buehler (5-2), made his first start since June 1 and allowed four hits, a run, and struck out eight in 6 2/3 innings. Kilichowski finished the Horn Frogs off allowing only one hit.
"You never know what's going to happen when a guy has that much time off," Corbin said. He filled the strike zone early and often. Six of the most impressive innings I've seen him pitch."
Rhett Wiseman had a tough start in the first inning after getting hit by a pitch in the neck from TCU's Tyler Alexander. Wiseman hit a single his next at bat, and had a two-run homer in the 4th.
"It's the College World Series, baby. You'd have to kill me to take me out of the game, especially that early in the game," Wiseman said. "I think that's the first thing I said to you (Coach), I'm not coming out especially this early in the game."
TCU arrived in Omaha ranked 2nd nationally with a 2.38 ERA, and only allowed eight runs in their first 27 innings in the CWS. Friday night was a different story. The Horn Frogs allowed seven runs, six earned, in the first five innings.
The Commodores have two days off before the best-of-3 series on Monday. They wait for a winner between Florida and Virginia who play at 7PM Central Saturday night.