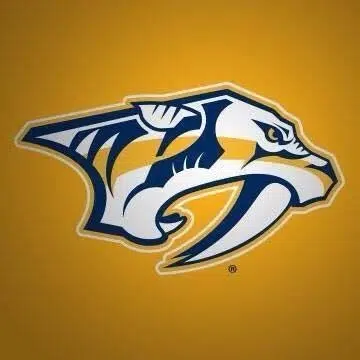 NASHVILLE, Tenn. — The Nashville Predators were in a very giving mood Monday, presenting a check worth $427, 144.45 to Monroe Carell Jr. Children's Hospital at Vanderbilt University.
Goaltender Pekka Rinne's 365 Pediatric Cancer Fund, started in conjunction with former Captain Shea Weber and the Nashville Predators Foundation, made their annual donation to the children's hospital Monday. Over the course of the past seven years, the team has contributed over $1 million in financial support that both helps in the goal of discerning a cure for pediatric cancer while helping to build four new floors with additional beds for patient care.
"You just realize when you talk to parents or you talk to nurses and the staff, how big of an impact it could have," Rinne told the team's website at the check presentation ceremony. "When you hear that, it just makes you feel good. Being able to give something back or whatever it is, it's a good feeling."
This year's donation is the largest that the franchise has made to any single organization, according to Predators president/CEO Sean Henry.
Pekka Rinne & @PREDSident on-hand at @VUMCchildren's Seacrest Studios to present a check for over $427,000 to the 365 Pediatric Cancer Fund. pic.twitter.com/0TXZ6bj6I9

— Nashville Predators (@PredsNHL) October 17, 2016
"They do so much for this organization, not just giving money, but they give their time; the players come and go room to room and visit with children and with their families, and that's a huge morale boost to the families that are stuck here in the hospital for a long period of time," said Steven Webber, Chair of the Department of Pediatrics at Children's Hospital, at Monday's ceremony. "They've been our partner for many years, and we're really proud and delighted by that partnership."