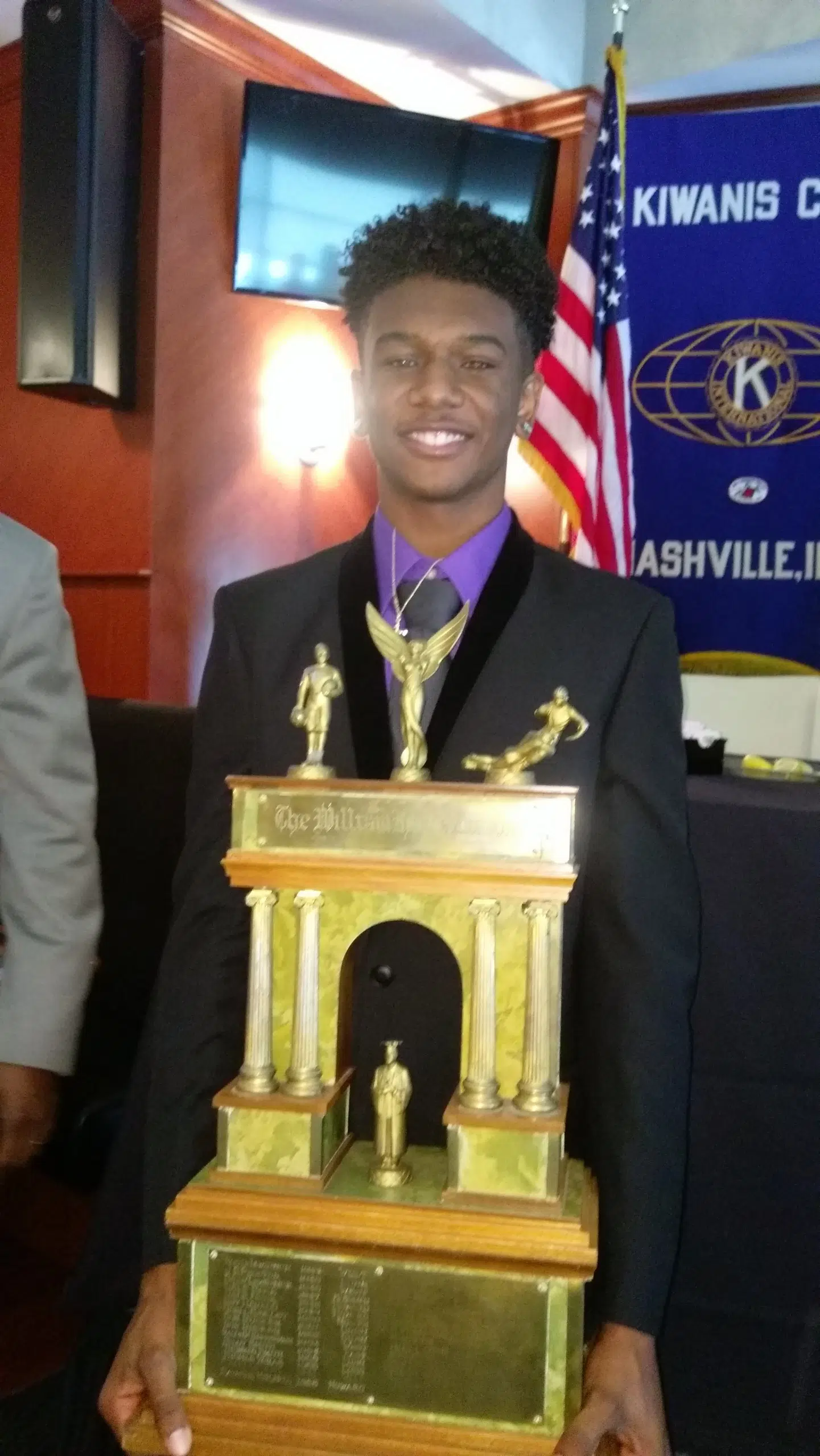 Cane Ridge High School's quarterback Dakari Jashaun "D.J." Thorpe was selected as this year's recipient of the William E. Hume Award as the most outstanding football player in the Metropolitan Nashville Area.
The 6'3, 190 pound senior received the award on December 2nd at the 73rd Annual Hume Award presentation at the Patron Platinum Club inside Bridgestone Arena.  The award was originated in 1944 by Mr. William Hume to give recognition to the most outstanding football player of the year in the areas of sportsmanship, scholarship, and football ability.  Each school in the Metropolitan Nashville Public School System submits a candidate (selected by the principal and head coach) based on those attributes.  A committee then selects the five finalists, as well as the winner, for the award.
Thorpe has been under center for the Ravens for the past two seasons, boasting an undefeated 2016 regular season before falling to Independence in the quarterfinals of the Tennessee high school football playoffs.  He has also accumulated an impressive 2,767 yards on the ground and in passing with 23 touchdowns.  He is coached by head coach Eddie Woods.  Principal of Cane Ridge high school is Mr. Michael Sanchez.