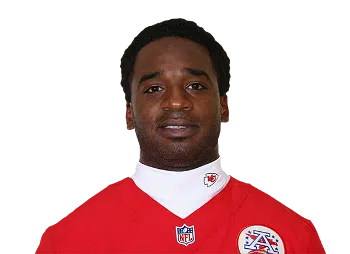 Unfortunate news surfaced yesterday as the football world discovered the passing of ex-USC and New York Jets running back Joe McKnight.  McKnight, a 28-year-old New Orleans native, was shot and killed in what is reported as a road rage incident in his home city.
NFL players, former and current, as well as McKnight's former head coach Pete Carroll, took to Twitter upon hearing the news of his passing:
RIP Joe McKnight! Something has to change this ain't righ, his family is in my prayers. #StopTheViolence

— Todd Gurley II (@TG3II) December 1, 2016
Everybody in the world wanted to be @ReggieBush , us in New Orleans wanted to run the ball like Joe McKnight.

— Tyrann Mathieu (@Mathieu_Era) December 1, 2016
Deeply saddened by the loss of Joe McKnight. This is a terrible tragedy. Everyone loved Joe and we are going to really miss him.

— Pete Carroll (@PeteCarroll) December 2, 2016
Just woke up to hear some disturbing news. My condolences goes out to Joe McKnight. #RestInPeace #jetfamily pic.twitter.com/GHkBtK9HMN

— Darrelle Revis (@Revis24) December 2, 2016
Heart hurts to hear about Joe McKnight. Prayers and condolences to his family and loved ones. Rest in heaven brother #RIP #StopTheViolence

— Mark Ingram II (@MarkIngram22) December 1, 2016
Just got a message saying my former teammate Joe McKnight was killed today. This hurt to the heart. I can't stop crying. #RestInPeace

— ANTONIO CROMARTIE (@CRO31) December 1, 2016
My heart hurts today! I lost my lil' brother @JOEMCKNIGHT25 . Prayin' for his family & his lil' boy.#RIP #memories pic.twitter.com/5udzV4L5MQ

— LaDainian Tomlinson (@LT_21) December 2, 2016
McKnight was a running back at USC under former head coach Pete Carroll between 2007 and 2009 before being drafted in the fourth round of the 2010 NFL Draft to the New York Jets.  He then went on to play for the Kansas City Chiefs, as well as the Saskatchewan Roughriders in the Canadian Football League.  He holds the record for the longest play in New York Jets' history with a 107-yard kick return against the Baltimore Ravens in 2011.