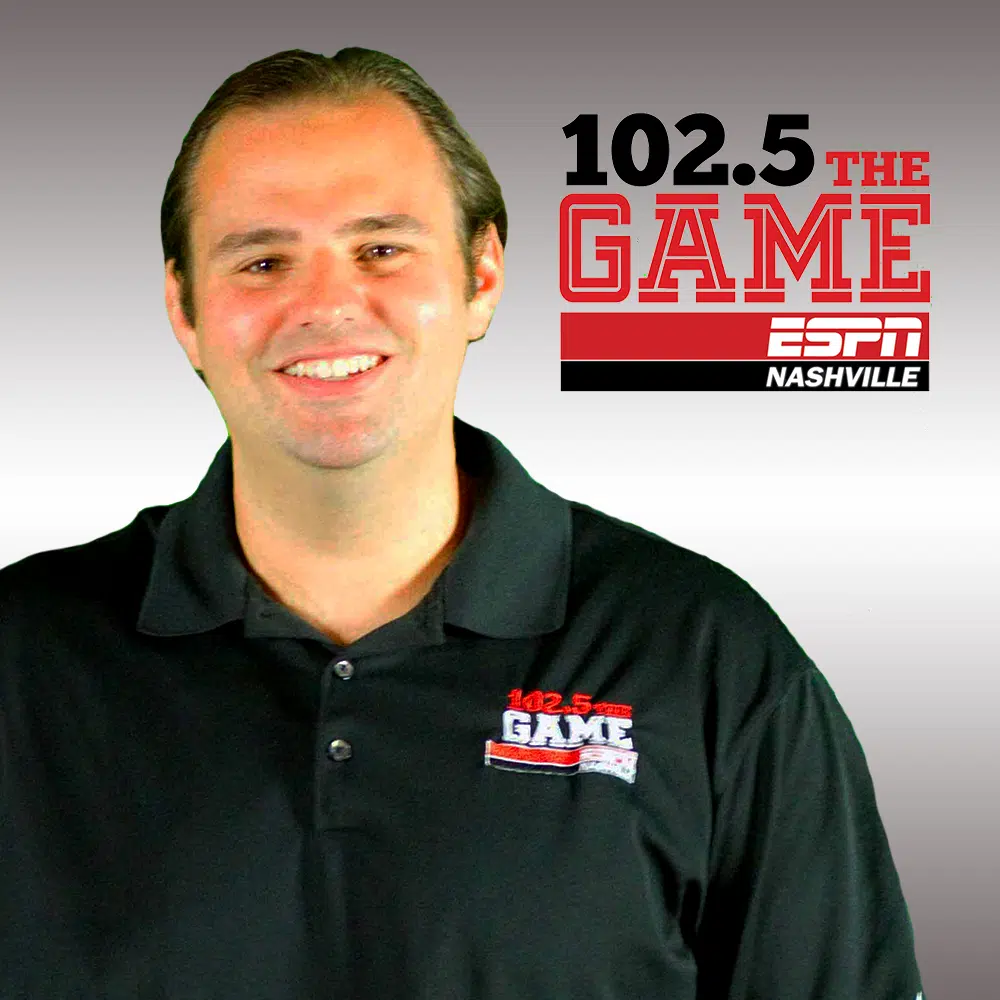 Never in my life have I seen so much excitement for the hiring of an Athletics Director in the SEC like I have this week as the winds were swirling about a possible reunion for the University of Tennessee and former National Championship-winning coach Philip Fulmer. This all started when Fulmer joined our show, Jared & The GM, at the AFCA Coaches Awards Show and we asked him if he wanted to be Tennessee's next AD.
After that interview, we saw reports that Fulmer was close to being hired, reports that he wasn't close to being hired and everything in between. Quite frankly, I don't even know who is going to end up making that decision. And unlike certain "insiders" in the Knoxville media, I'm not even going to pretend to have a clue.
But whoever does make the decision needs to do their homework, and most importantly, they NEED to talk to David Blackburn, the current Athletics Director at Tennessee-Chattanooga. Blackburn, like Fulmer, is a UT grad and, until recently, was a lifer of the university. In fact, Blackburn began his start in college athletics working for Fulmer at Tennessee in 1993. But unlike Fulmer, Blackburn has experience in being an Athletics Director.
At Tennessee-Chattanooga, Blackburn's results have been fantastic. Just last year, the Mocs won their league in football, basketball and women's basketball. In the school's biography of David Blackburn, he's been at the helm for 21 SoCon Championships in three years. How many SEC titles does UT have in that span? Blackburn has also excelled in coaching hires from Women's Basketball coach Jim Foster to Men's Basketball coaches Will Wade (now at VCU) and Matt McCall (the 2016 SoCon Coach of the Year).
With that being the case, I don't believe that David Blackburn's resume should guarantee him the Tennessee job. But his resume is strong enough for him to deserve consideration. If Blackburn were a football coach and had this level of success at Chattanooga, surely he'd be interviewed for the Tennessee football coaching job if it came open.
Tennessee fans want Philip Fulmer because they know Philip Fulmer. They trust Philip Fulmer. And the number one thing I hear is "He's a Vol". Those are important to fans, but what is most important is results and David Blackburn's results speak for themselves. Fans may want Fulmer more, but if Blackburn is hired and produces like he has at UTC, Vols fans will be equally as happy — and they can still say "he's one of us!"
I have nothing against Philip Fulmer (in fact, personally, I really like Fulmer) and you won't see me throwing a fit if he or someone else is hired to run Tennessee. But the one thing the administrators at Tennessee absolutely cannot do is overlook the only Vol For Life who has thrived as an Athletics Director already, and that's David Blackburn.