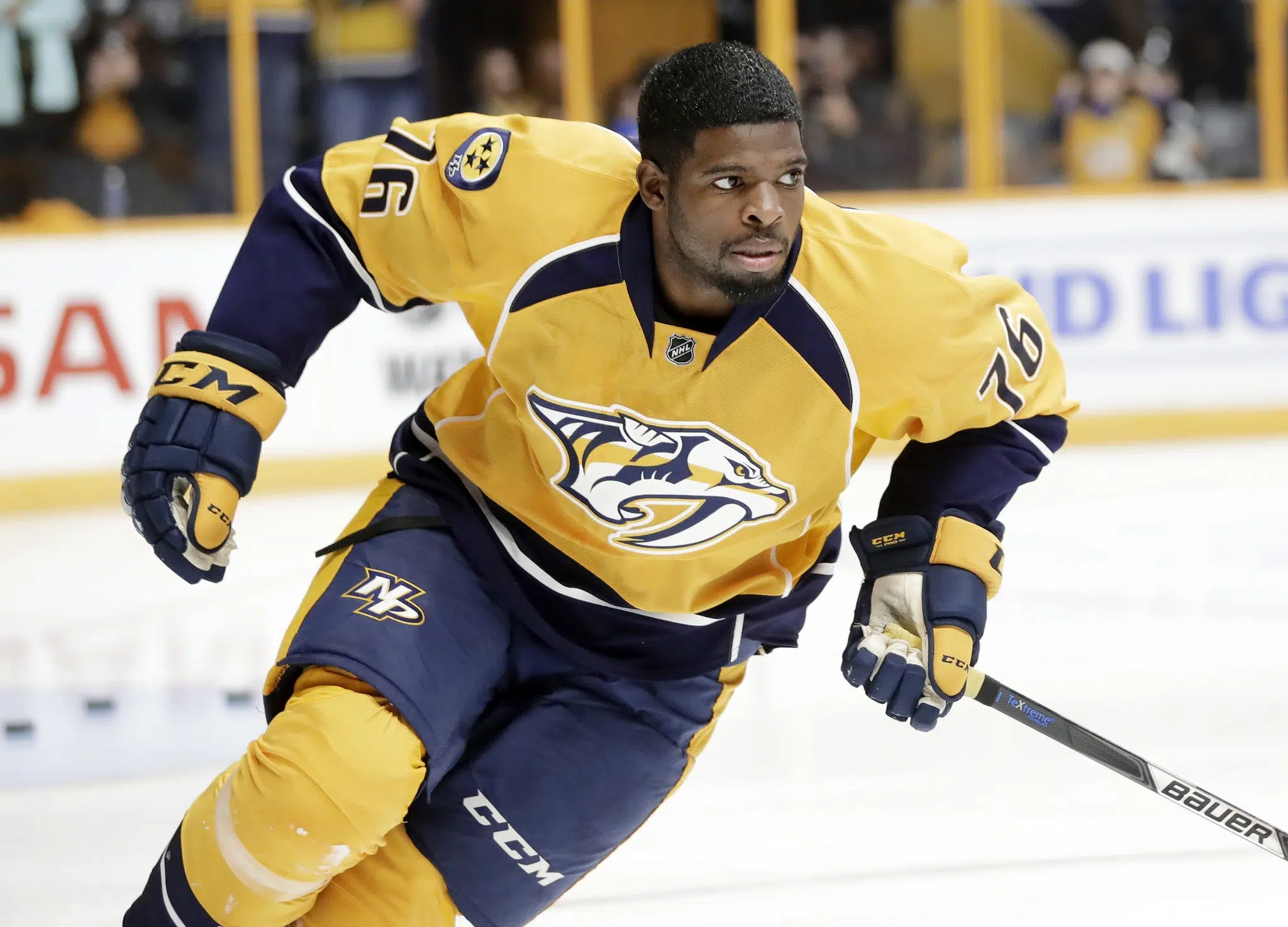 Friday afternoon the Nashville Predators announced that defenseman, P.K. Subban, would be back in the line-up tonight against the Edmonton Oilers. Subban has missed the last 16 games with an upper body injury. Subban had been skating with the team on their current road trip and many had speculated that he could return at some point before the end of the trip.
"I think you just come to a point (of) general consensus, it's not just on me, but the coaching staff, training staff, and the one thing this organization does is they do everything right, right from the start." Subban said. "Right from the day I knew I was coming out of the line-up they took the right steps in making sure that we were moving in the right direction from that moment to getting me back, you know as soon as possible and more importantly until my body was ready"
Subban said they had agreed he would see how he felt after morning skate today and the decision was made that he was ready to go. Subban has 17 points (7 goals 10 assists) in 29 games played this season for the Predators. Tune in tonight at 7 for pre-game coverage and the puck drop at 8 on 102.5 the Game.
Hear PK's press conference below: