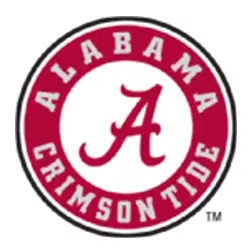 It was officially announced Tuesday that Steve Sarkisian will replace Kyle Shanahan as the Atlanta Falcons' new offensive coordinator. Shanahan's final game with the Falcons' was Sunday night's Super Bowl loss to the New England Patriots, as he will now take over as head coach of the San Francisco 49ers.
ESPN college football analyst Trevor Matich joined Jared & The GM on ESPN 102.5 The Game to discuss the shocking news out of Tuscaloosa:
Steve Sarkisian was an offensive analyst for the Crimson Tide before taking over as the offensive coordinator for Alabama in the College Football Playoff title game against Clemson, replacing Lane Kiffin.
Sarkisian who turns 43 next month isn't shy of any football experience, he was the previous head coach at USC and Washington. He coached Washington from 2009 to 2013, going 34-29 after only winning 12 games during their five previous seasons before his arrival.
Sarkisian will have some big shoes to fill, as Shanahan guided the Falcons to the top scoring offense in the NFL at 33.8 points per game, a crucial factor in the Falcons' memorable run to the Super Bowl. He will also have his plate full working with a fully loaded offense, featuring MVP quarterback Matt Ryan, All-Pro wide receiver Julio Jones, Pro Bowler Devonta Freeman and fellow running back Tevin Coleman.
Despite all this, the Falcons look forward to having him on board, especially cornerback Desmond Trufant, who was formerly coached by Sarkisian in Washington.