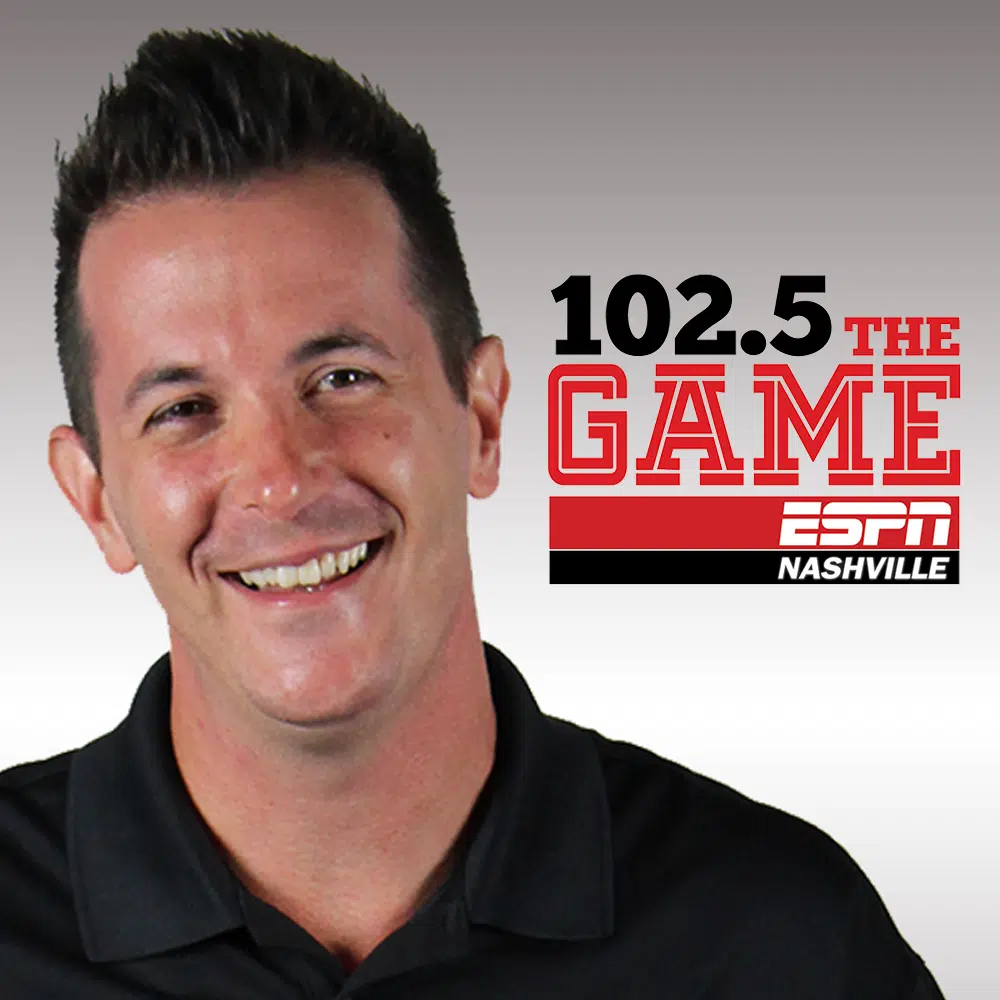 First, let me be clear: This is not about politics. In my perfect world, none of you will ever know my political leanings and I'll never know yours. When I talk to you every morning on Braden & Fitz (weekdays 6-10am, ESPN 102.5 The Game), and when I write these entries for the webpage, my goal is to make you think about life and sports based on my sometimes-strange point of view and life experiences.
So, I'm not here to talk about who is in the White House. I'm here to talk about what it's like to be in the White House as a normal person.
Awe inspiring. Empowering. Overwhelming. Patriotic. Humbling.
Those are all adjectives I've used to describe my memories that have come from playing the fiddle for presidents in general — especially at the White House. I've been incredibly fortunate in that I've had the rare opportunity to play for every President in my lifetime (other than Jimmy Carter, who left office when I was only 3) while they were in office.
As a kid I didn't understand the meaning, but even as a teen it started to sink in. I've played for Presidents I supported and some I didn't. I've had the chance to have one-on-one conversations that have made me re-think every stereotype or caricature we associate with different Presidents and their personalities thanks to television impersonations and comedic actors. Through it all, I gained respect for the history the Oval Office exudes.
The White House isn't about one man. It's about history. It's about the foundation of the freedom and the pride in our country that brave and incredible people fought for. It's about perspective and understanding how we got where we are and how we can get where we want to be.
Meeting the President is an honor I'm proud to have had on multiple occasions and an opportunity people around the world dream of. The greatest part of our country is that we have freedom. If some of the New England Patriots choose to exercise that very freedom by not going to the White House with the rest of their team, that is their right and I completely respect their position on the matter. To be clear, it's not my place to question their stance on the issue. In fact, a quick Google search will show you how many legends have taken that same approach in the past (it's more than you think, by the way), and just as it did for those athletes the story surrounded, their decision will quickly fade.
The unfortunate part of the statement people make in refusing the visit, however, is that in exercising their freedom, they are missing out on the opportunity to stand inside the absolute personification of American Spirit, and to feel the soul of this country and the greatness of America.
The White House is bigger than anyone. It's bigger than whoever is occupying the Oval Office and it's bigger than any athlete that chooses not to walk in it's hallowed hallways. The refusal to experience all that it offers may cause a temporary news story, but the loss of the opportunity to make that memory will last forever.