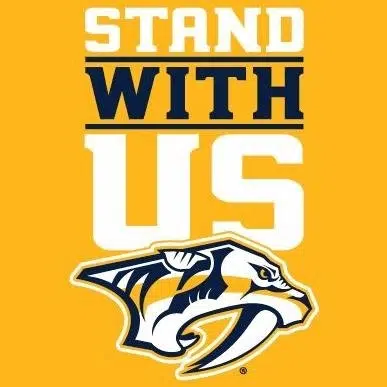 Another night in Chicago, another shutout victory for Pekka Rinne and the Nashville Predators. This one, however, was of the convincing variety.
The Preds kept their foot on the pedal all night long, beating the Chicago Blackhawks 5-0 in United Center to take a 2-0 first-round series lead. Pekka Rinne made 30 saves to become the first goalie to ever post back-to-back playoff shutouts in team history. The Preds also had five different goal-scorers en route to the victory.
It's the first time in the Joel Quenneville Era (since 2009) the Blackhawks have been shut out twice in a single playoff series.
Here are Predators Head Coach Peter Laviolette's post-game comments…

Here are Rinne's post-game comments…

Here is what the 5-0 win sounded like on the Predators Radio Network…

The Predators return home Monday night for Game 3 at Bridgestone Arena. Pregame begins at 7:30 p.m. CT, puck drop at 8:30 on ESPN 102.5 The Game. Fans are encouraged to welcome the team back from Chicago on Sunday afternoon at 12 p.m. CT, at 801 Hangar Lane, Nashville, TN, 37217.