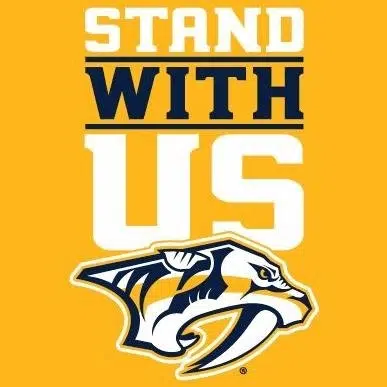 Tuesday night, the Nashville Predators won their eighth-consecutive playoff home game, stretching their second-round series lead to 3-1 over St. Louis with a hard-fought 2-1 victory. Ryan Ellis scored in his third-straight game and extended his point streak to seven games. Ellis' goal opened the scoring in the third period, while James Neal's fadeaway wrister eluded Jake Allen and stood as the game-winning tally.
Here's how the highlights sounded with Pete Weber and Chris Mason on the call…

The Predators will attempt to close out the Blues Friday night in Game 5. Coverage from St. Louis begins at 6 p.m. CT, puckdrop at 7 p.m. CST, on ESPN 102.5 The Game.