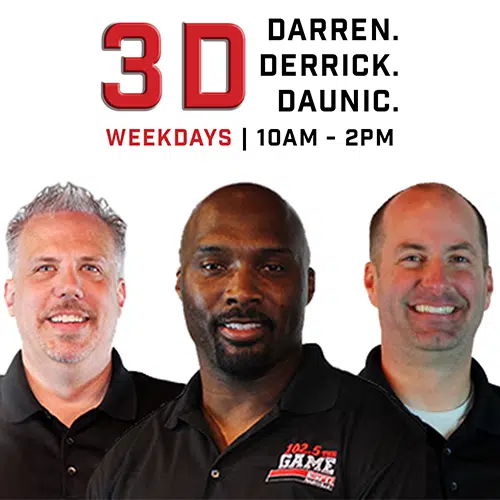 Nashville Predators defenseman Mattias Ekholm joined 3D on Thursday afternoon to discuss what the Preds have to do to recover after falling to the Pittsburgh Penguins in the first two games of the Stanley Cup Final.
Game 1's 5-3 loss was followed up with a 4-1 defeat Wednesday night, finding Nashville in certain need of a turnaround as the Penguins come to the Music City for Games 3 and 4 of the series.
For Ekholm, the start to the series has made the Preds realized that the precedents set in the previous series don't apply, and that the team as a whole has to adjust.
"In the Anaheim series, you were almost able to do anything out there," said Ekholm, discussing the Stanley Cup Final compared to the previous series. "A little different now with penalties, and we saw it last night. We took too many penalties and we got to clean up. It's just a different matchup and we have to be able to play with it."
The Penguins have been clinical in the first two games, scoring rapidly on both occasions to take quick three-goal leads. However, Ekholm says the Preds are aware of the situation they are in, thanks to head coach Peter Laviolette and the rest of the staff.
"I think they're honest," Ekholm said. "It doesn't matter. If we're up 3-0 through the first period but we didn't really show up and were lucky, he's going to be honest. He's not going to say, 'You guys played great, keep doing what you're doing.' That's what we needed [after Game 2]."
Laviolette will hope to rally the Predators to cut down on mistakes and punish Pittsburgh for their own. While it's easier said than done, the series' return to Nashville will hopefully revitalize the team. The Preds are 7-1 in the playoffs at Bridgestone Arena, and Ekholm thinks that Nashville will improve with home advantage and will be looking to use a lively crowd to further that advantage.
"We have to feed off the energy and get a really good start," Ekholm said. "Get into the game early and clean up some things defensively and not give them too many turnovers… We know that when we are on our game and we're playing, we can play with this team any given night."