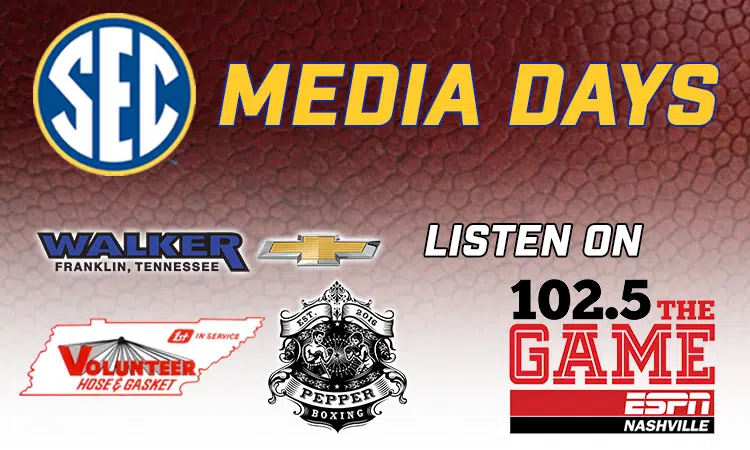 SEC Commissioner Greg Sankey has made his rounds on radio row at the league's annual media days in Hoover, Al. He joined our own Darren McFarland & Derrick Mason and discussed a variety of different topics including whether or not he would like to see media days move to different cities. The commissioner also discussed how the league has dealt with fall out from the Florida-LSU game from last season. Take a listen below.
For ALL of our interviews, check out our Game Audio On-Demand page here!
Our 2017 SEC Media Days coverage is brought to you by Pepper Boxing, Volunteer Hose & Gasket, and Walker Chevrolet!