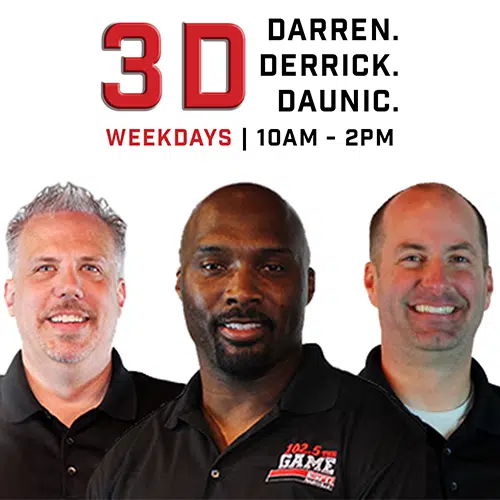 3D had Phil Steele on ESPN 102.5 The Game Tuesday morning to discuss conference power rankings and who he thinks will take the SEC East this season. Steele also touched on the ACC and the Big 12, plus some of the exciting season openers that fans will see come Week 1 of college football.
Steele began by talking about which conference he thinks was the strongest last season, picking the ACC thanks to quality at certain positional spots catching up to the SEC over the past couple years.
"The past 10 years," Steele said. "You just say SEC, and then who's the second best conference? But last year, I gave that award to the ACC. They had two areas that really stuck me. First of all, defensive lines. That's always been the strong suit of the SEC, it's always been far and above every other conference…And of course the quarterback play has been pretty good. Last year, they were the top conference. It's tight again this year."
Obviously, Clemson's national title win over Alabama played a factor as well, but Steele made it a point to bring up how the ACC has gotten better talent and that the gap the SEC used to have no longer exists.
Speaking of the SEC, Steele did admit that he thinks the conference will return to being the top conference in college football. He admitted that the season needs to play out before any real judgments are made, but that the SEC is his top conference coming in.
"A lot depends on what happens during the year," Steele said. "Going through my sets of power ratings, going through my top three, top five, top eight and overall, I'm going with the SEC as the No. 1 [conference] heading into this year… You look at the No. 7 team in both the east and the west, they're bowl caliber teams."
As for who he thinks will take the SEC East, Steele stated that Florida is his current favorite. He also made a point to say that Florida could surprise this season, maybe even getting to the College Football Playoff.
"I know Georgia was the media's pick, but here's the reason that I like Florida this year," Steele said. "Defensively, they lose some key players but remember that their defense was all banged up in the second half of last year… But a lot of freshmen did play last year, and I think they'll have a top 15 defense once again this year. Offensively I think is where you'll see the biggest improvement. McElwain's first two years has gotten them to SEC title game despite the fact they lost their starting QB early in the season both years."
For the rest of the interview, listen here: