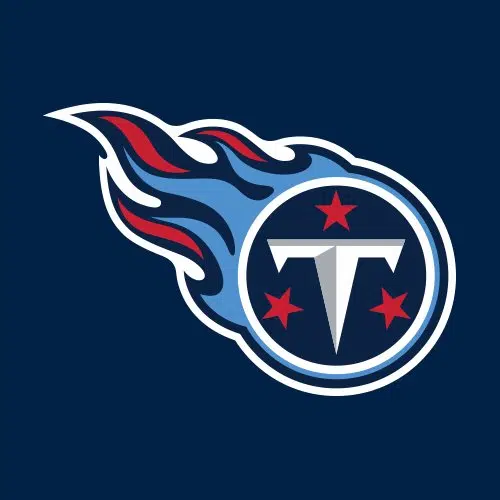 Former Tennessee Titans wide receiver Chris Sanders joined Jared & the GM Wednesday to discuss the state of the Tennessee Titans' offense and to look at what 2017 NFL Draft first-round pick Corey Davis can bring in his rookie season in the Music City.
Davis was selected with the fifth-overall pick after a stellar career with the Western Michigan Broncos. For Sanders, the best aspect of Davis is his ability to turn an average play into a major gain or touchdown, saying that his explosiveness could be a game changer for quarterback Marcus Mariota and the Titans.
"When you talk about Corey Davis," Sanders said."The one thing I like about him is that he can take a hitch or a little bubble route and take it the distance. Last year, we had Rishard Matthews and he was pretty good at catching the ball, but now you have Davis who brings the explosive plays that the Tennessee Titans need."
Davis totaled a staggering 5285 yards and 52 touchdowns over his four years at Western Michigan, which set the FBS career receiving yards record. His 19 touchdowns this past season left him tied with La. Tech's Carlos Henderson for the most receiving touchdowns in the FBS.
And while some have questioned his numbers due to not playing in a "Power Five" conference, Sanders says that he's shown up in the big games he has played in, such as the 2017 Cotton Bowl, where he snagged six receptions for 73 yards and a touchdown in a close 24-16 defeat to the Wisconsin Badgers.
"If you look at what he did in the [Cotton Bowl]," Sanders said. "The catches that he made over some big-time defensive backs, and he was so aggressive and plays with an edge. That's exactly the type of receiver the Titans need, because that's the culture they're building."
That aforementioned edge is likely a factor of why the Titans selected him. Sanders discussed that while Davis has all the numbers one is looking for in a first-round pick, his mentality is key to his success and to fitting in with head coach Mike Mularkey and the Titans.
"I really do," said Sanders, on if Davis can live up to his draft selection. "If you look at what Mularkey and Robinson are building, they're building a hard-nosed football team… If you look at Corey Davis, and when I say this, I say this in a respectful way, but he's a mean receiver. That means that when the ball is in the air, I'm going to do everything I need to make that play."