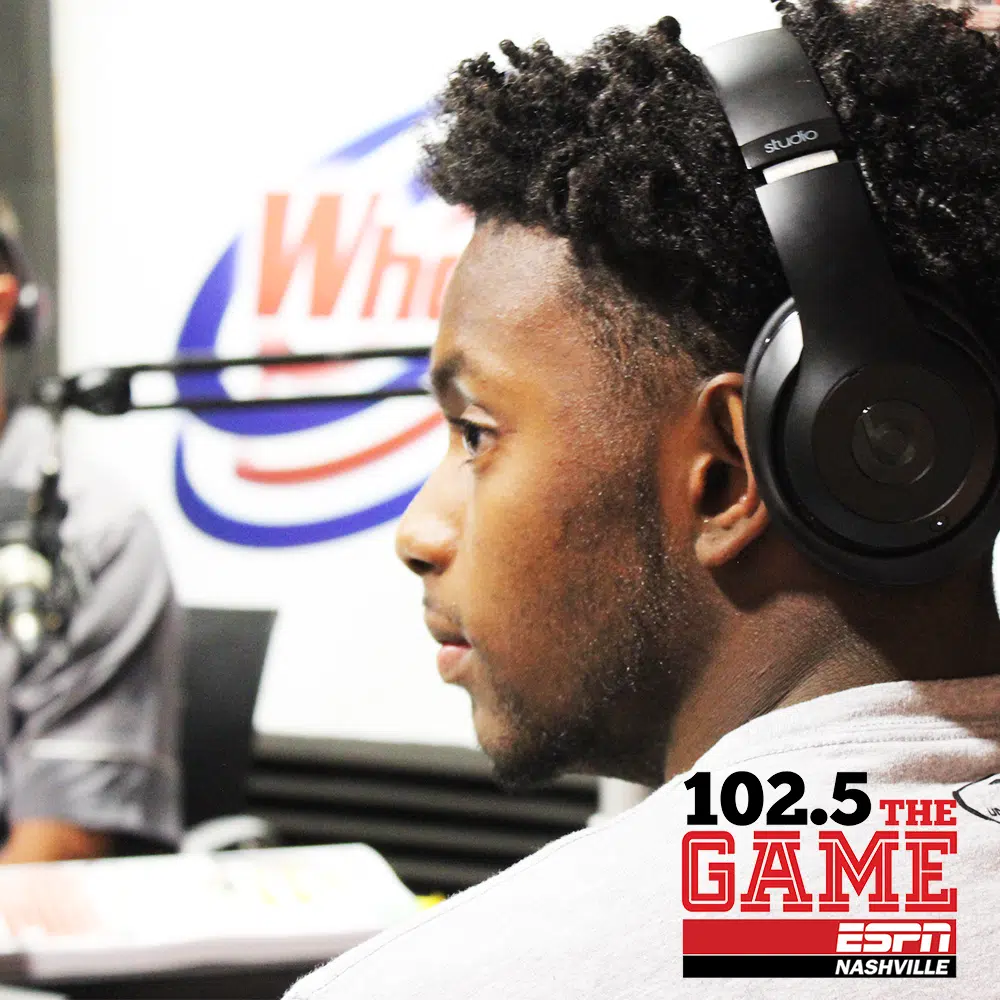 There are some moments that are life-defining. In those moments, things can change forever.
For 16-year-old Jalan Sowell, wide receiver for Mt. Juliet High School, that moment came rather quickly. He knew something wasn't right after an episode of unconsciousness that followed a long play in his high school's spring game last year.
After visiting with his doctors and undergoing medical treatment, he was diagnosed with Chronic Pulmonary Embolism, discovering multiple blood clots in his lungs. His coaches, parents, and doctors had no idea where it came from or why it was happening.
But they did know one thing: Jalan would never play contact sports ever again.
You would expect for a teenage athlete to see this as a setback. However, Sowell saw this as an opportunity. A chance to grow, inspire and make an impact, and that's exactly what he did.
Jalan's one wish was to tell his story and inspire others and to show that, when one door closes, life isn't over. Instead, he needed to keep pressing on and to build on the success that he hadn't discovered yet. ESPN and SportsCenter gave Jalen that opportunity to do just that, and in a very big way.
ESPN's Chris Connelly surprised Jalan with the opportunity to write, film, and produce his very own feature. The 16-year-old, along with his parents, teammates and Mt. Juliet Head Coach Trey Perry, tells the story of his journey:
Following Jalan's "My Wish" feature, he received resounding support and inspiration from many local and national media outlets.  We were able to sit down with Jalan and Coach Perry today to talk more about his experience with ESPN, how he is battling with his condition and where he sees himself going forward. Listen to Sowell and Coach Perry's interview with ESPN 102.5 The Game's Braden Gall:
Jalan still makes visits with his doctors to stay in good health. They continue to monitor his lungs and heart, as well as do blood work about twice a year. Through it all, he, his father, James, and Coach Perry are looking forward to the upcoming season, where Jalan will serve as a student coach for the Mount Juliet Golden Bears.
This young man has found peace in being an inspiration to his peers and the Mount Juliet community. Despite his obstacles, there's no doubt about one thing when it comes to Jalan Sowell: his attitude is infectious, and his future is undoubtedly bright.
"You'll see my story, but there are kids that have it way worse than me. There are people in this world that have it way worse than you. I just want my story to get out to let people know to never give up. To keep fighting." – Jalan Sowell