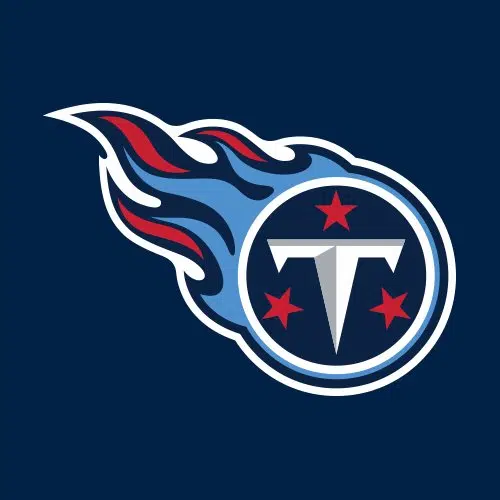 With training camp starting this Saturday, national and local media are gearing up for the 2017 NFL season. That includes predictions, and most of the national outlets have the Tennessee Titans pegged for a successful season.
After going 9-7 this past season and barely missing out on the division title and playoffs, the Titans will look to build off that progress and challenge for the AFC South crown. Many think they will, or at least have a chance to earn a Wildcard spot with their efforts.
I'm not as sky high on these Titans as many others. I believe the Texans are clearly the team to beat in the AFC South, with Deshaun Watson at quarterback and J.J. Watt healthy. But I think Tennessee wins 10 games and that puts them in the mix for a wild-card slot. I love watching this team. And this fan base is amazing and deserves its first playoff team since 2008.
The Titans will just edge out the Texans for the division title in the 2017 campaign. Tennessee came close last season, and with a healthy Marcus Mariota, the Titans could prevent the Texans' three-peat of AFC South crowns.
The Titans have steadily improved since finishing 2-14 in 2014, and they will win the AFC South in 2017. General manager Jon Robinson added playmakers to help Mariota in the pass game and signed a pair of new secondary starters (including cornerback Logan Ryan) to help a defense that must contend with Andrew Luck twice a year.
Only a tiebreaker (for a woeful 2-4 division record) kept this rising club out of postseason last year. As long as Marcus Mariota remains on the field, the Titans might not only turn the corner but roar around it.
The Titans last year experienced just their second winning season in the eight years since they last won the division. With a head coach-quarterback combo firmly in place, regression this time would be a surprise.

The offensive line and running game are strong. Marcus Mariota has a couple more tools on the perimeter. The shaky defensive secondary of 2016 has been overhauled to compliment a strong front seven. Tennessee is in a good place for 2017.
Every year there's one stunner in the league (at least), and this year I like Tennessee to be that team. Not saying they'll be another Nashville Predators and make the final two, but I like the Titans to make this huge jump because of core players. Marcus Mariota returns healthy from a broken leg and is a trusted and athletic player about to become a top-10 quarterback.
After four straight years of losing seasons, the Titans turned things around in 2016, winning eight of their last 12 games. Early in the offseason they added two of the best free agent defensive backs available in Logan Ryan and Johnathan Cyprien to help their biggest weakness. Over the last two seasons, Cyprien has 53 run stops, which leads all safeties. Later in the offseason they added weapons for Marcus Mariota on first-round pick Corey Davis and Eric Decker. The biggest question now is if Mariota — who went through cold stretches to begin and end the season — can improve his consistency to bring Tennessee to new heights.