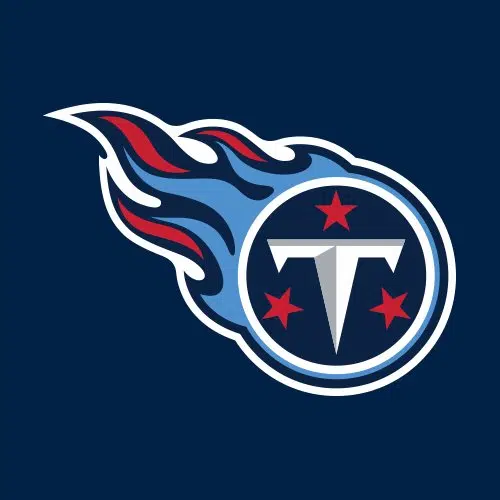 Titans Online's Jim Wyatt joined 3D on ESPN 102.5 The Game Friday morning to discuss all things Tennessee Titans as the players report to training camp today. Camp will kick off tomorrow, and there are plenty of questions to be answered.
The first of which is the progress of quarterback Marcus Mariota, who suffered a broken right fibula in Week 16 last season and has spent the offseason recovering. Wyatt thinks the status for the third-year QB is hopeful and that Mariota is raring to get back in gear.
"I think it's how Marcus Mariota looks," Wyatt said. "He's looked great this offseason, in OTAs, in minicamp. We haven't really seen him cut the ball, turn it loose. We haven't seen people around his feet… I saw him a couple days ago and he said he's going to do everything. He said he feels great."
During the interview, news broke that the Titans had officially put pen-to-paper on a contract with linebacker Erik Walden. Walden made headlines in a breakout 2016 season at 31-years-old, totaling 11 sacks and three forced fumbles.
"I think Walden came in either March or April," said Wyatt, on the former Indianapolis Colts starter. "It was pretty early on in the process and they have been in interested in him and monitored him. I know he has looked around himself and I think the Titans always remained in contact with him and his agent. I think they were going to wait and see how it developed."
The other major piece of contract news has been the ongoing saga with wide receiver Corey Davis. The 2017 NFL Draft's fifth overall selection has yet to sign a deal with the Titans, but Wyatt stated that the Titans are hard at work to get him into training camp as soon as possible.
"I think it's still a holding pattern," Wyatt said. "I've seen these things linger, I remember Albert Haynesworth was a long holdout and Adam 'Pacman' Jones was a long holdout… Sometimes these things have a way of working themselves out, sometimes they're sooner rather than later. They report later today, first practice tomorrow and I'm sure they hope everyone hopes he's part of the group."
Wyatt also discussed the hype building around the team. National media have pegged the Titans for a successful season, which is something the current Titans squad hasn't experienced a lot of. However, Wyatt believes that it won't distract or inflagonnte the team's ego.
"It is new. Last year, heading in the to the season," said Wyatt, on the raised expectations for the Titans. "The team was coming off a three-win season, a two-win season the year before that and the [Titans] hadn't been in the playoffs since 2008… But I can guarantee you that there is no one around here relaxing or reading a press clipping and think they've arrived."
For the full interview, listen here: