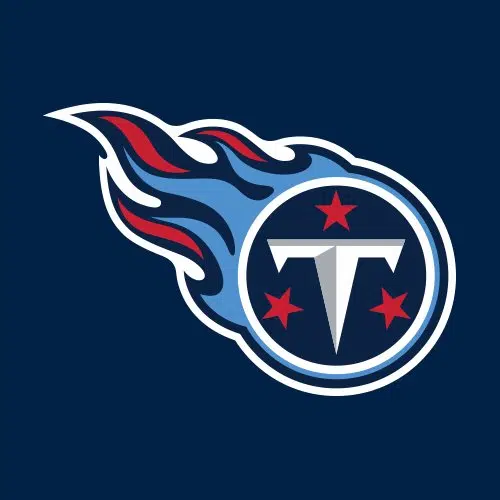 In Hour 1 of Monday's Jared & The GM on ESPN 102.5 The Game, Jared and Floyd discussed the landscape change in the Titans' wide receiver room. During the second preseason game against the Carolina Panthers Titans' fans didn't see much of the "best" receivers the Titans possess.
Saturday's game featured big plays from Taywan Taylor, Harry Douglas and Tre McBride III. Meanwhile, Corey Davis, Eric Decker, and Rishard Matthews each sat out due to injury or rest.
Jared admitted his surprise from the performance of players like Douglas, Taylor and McBride, "I'll be darned if those guys didn't go out there and make plays. Douglas made some plays, Taylor made some plays … the wide receivers played pretty well out there"
Floyd believes the Titans are likely to keep six maybe seven receivers on the active roster. Eric Decker, Corey Davis, Taywan Taylor and Rishard Matthews are each believed to be safe which leaves two or three opens spots on the active roster for wide receivers.
"Now we're talking about a potential problem because of the number of receivers we do have. Now once you get past Taylor, you're down to McBride and Sharpe", Floyd says, "it all depends on how the numbers break down".
Where does this leave the rest of the Titans' pass catchers? Guys like Tajae' Sharpe, Eric Weems, Tre McBride and Harry Douglas face a dilemma as they drop on the depth chart. Who could be the odd man out in this year's Titans wide receiver room?
An experienced Harry Douglas is an interesting case, he's known as a great teammate to have on the roster with some proven NFL production. He lacks special teams versatility which hinders his overall value but Coach Mularkey is on record noting Douglas is "invaluable" to the team.
While another veteran, Eric Weems, is essentially a special teams only player with punt and kick return capabilities. The Titans sought special teams improvement this offseason from other areas, adding first round pick Adoree Jackson to be a future dynamic returner. Weems hasn't produced as a receiver in the NFL much but is listed as a wideout on the depth chart.
Both veterans are believed to be safe for now, but if the Titans elect to move toward their youth either could be on the chopping block.
Add in Tre McBride, who's going into his third pro season adds even more complexity to the equation. He's currently listed at number two on the Titans depth chart from Titansonline.com. McBride adds some special teams aid to the team, but as a receiver has very little production at the NFL level.
Tajae' Sharpe is healthy and activated from the PUP list, now we can see how he performs throughout the rest of the preseason to determine his fate. Sharpe was a fifth round pick last season and gained experience touting 10 starts on his resume. However, an altercation in a bar with former offensive lineman Sebastian Tretola could lead to his demise with Titans.
"Tajae' Sharpe was a lock at this point in time last year, if he wasn't [number] one he was two if you went by the numbers. Now because of health and the offseason [troubles] he could be the odd man out", Floyd suggests.
When it comes to the end of the preseason when Jon Robinson and the Titans must make a decision, Jared believes Tajae' Sharpe will be cut, "That fight may have cost Tajae' Sharpe his job. If we're getting down to it and you have Douglas who Mike Mularkey said is invaluable to this team. And you have Sharpe who's coming off an injury, who you aren't really sure is all that good and he got in a bar fight. The bar fight and his inability to play special teams might be what keeps him off this roster."
Each player provides value to the Titans' roster, Douglas and Weems are the veterans while McBride and Sharpe are younger and offer more potential. With a limited roster that can't exceed 53 players, Jon Robinson and Mike Mularkey must decide who will catch passes from Marcus Mariota this season.
As expectations for the Titans rise, so does the difficulty of these preseason roster decisions. The Titans must weigh who can help the team now, as well as in five years. Jon Robinson continues to construct a respectable stable of receivers for Marcus Mariota, the talent level in the receiver room rises and there must be an odd man out.
To hear the full Titans' discussion from Jared and the GM check out ESPN 102.5 The Game's Soundcloud page below!