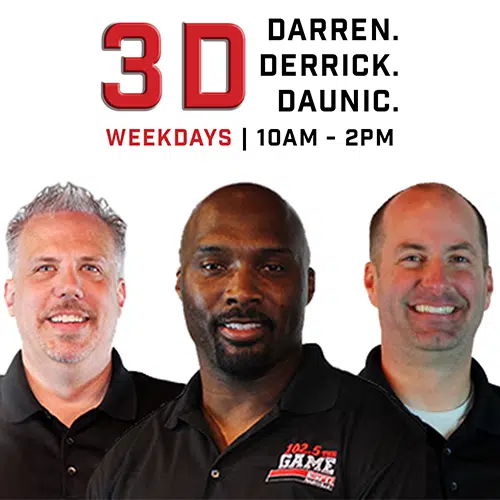 Vanderbilt Head Coach Derek Mason joined ESPN 102.5 The Game's 3D on Tuesday for their weekly segment. The Commodores are coming off a hard fought 14-7 win against the Kansas State Wildcats.
Quarterback Kyle Shurmur is the most player on Vanderbilt's team right now. He scored the go-ahead touchdown Saturday night and is leading the Commodore offense.
"He's finding ways to get things done and that's what you have to do.", Coach Mason said of Shurmur, "From week to week he's going to continue to get better".
Coach Mason's squad is preparing for a test this week when they face the no. 1 Alabama Crimson Tide. Alabama poses a similar threat to Kansas St. with a dual threat quarterback. Vanderbilt was able to stop Jesse Ertz, but Jalen Hurts and the rest of Alabama's offense may not be as easy.
"Here's the thing, you're dealing with their ability to run the football and throw the football.", Mason said of Alabama's versatility, "you look at what Ridley and Foster can do, they have tight ends that get open, and their running game keeps you at bay."
Coach Mason believes earning hard fought victories on first and second down to force uncomfortable third downs will be the key to slowing down the Crimson Tide.
Since Mason took over the defense, they've been one of the better units in the SEC East. This year Vandy may have the best defense in the division over the traditional powers like Georgia and Florida.
Coach Mason highlighted the growth of his defense in the turnover category. Intercepting passes and forcing fumbles are what turned the tides in the Kansas State game. Moving forward, turnovers will launch this team to the next level and allow Vandy compete for an SEC East title.
To hear the full interview with Coach Mason check out ESPN 102.5 The Game's SoundCloud page below!