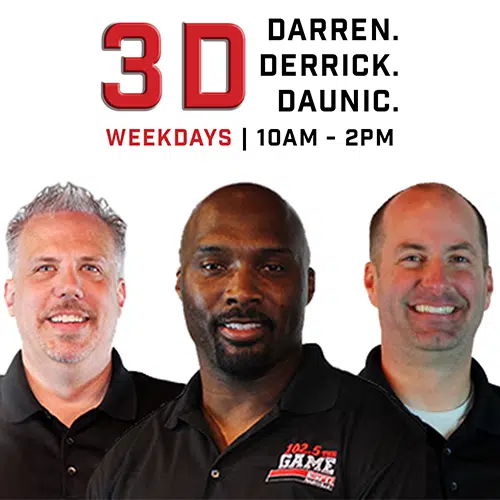 Tennessee Titans General Manager Jon Robinson joined ESPN 102.5 The Game's 3D on Wednesday to discuss the Titans' season so far and provide an update on the rookie performances.
Robinson had high praise for young safety Kevin Byard who picked off three passes against the Browns. Byard jumped into a leadership role with the Titans' secondary this season. Robinson called Byard a "field general" as he continues to step up for the Titans.
Robinson gave an update on first-round wide receiver Corey Davis' injury status, "We were cautious with Corey. He's really done a lot of work with our training staff, he's visiting with our doctors on a weekly basis, he's running some but much more now," Robinson said, "We've taken a slow process with him but we think the right process."
Davis is expected to return after the bye week against the Ravens. Adding Davis back to the wide receiver mix would benefit a group that has struggled in the first half of this season.
The Titans' rookie class has impressed Robinson so far. Adoree Jackson, Taywan Taylor, Jonnu Smith, and Jayon Brown have each performed well in their roles, according to Robinson.
"There's a balance we talk about, not loading their plate up too much. Trying to find the right amount of reps to give those guys," Robinson said, "As they handle more maybe you can give them a little bit more and see how they handle that."
To hear the full interview with Titans General Manager Jon Robinson click on the SoundCloud link below.