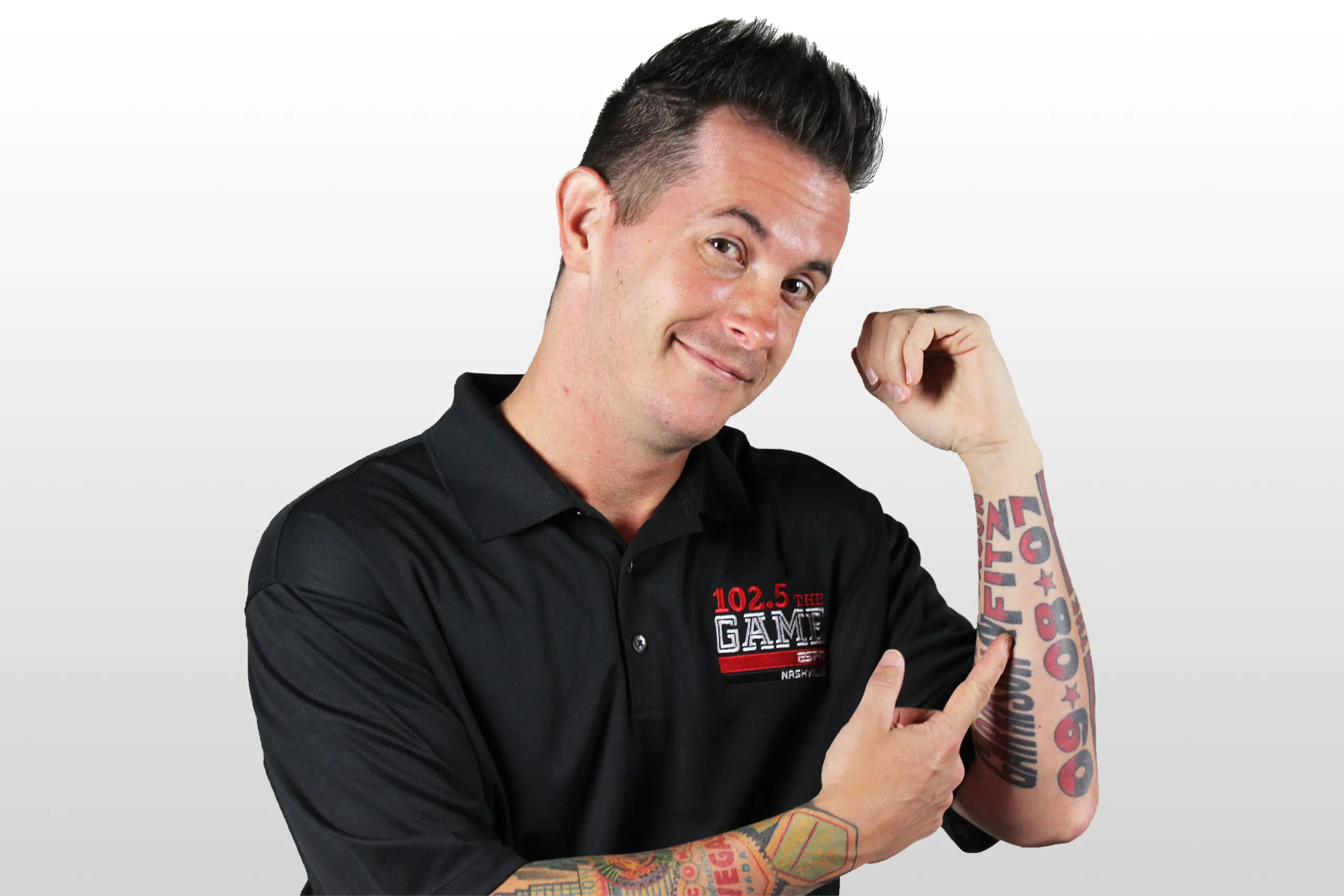 NASHVILLE (November 15, 2017) – Cromwell Group, Inc. is excited to announce a new opportunity for ESPN 102.5 The Game morning host, Jason Fitz.
As of January 2, 2018, listeners will be able to hear Fitz nationally on ESPN Radio, as well as locally on both ESPN 102.5 The Game and 94.9 Game 2. Fitz will co-host the new weekday show on ESPN Radio called "Spain and Fitz", along with Sarah Spain, from 5-8 pm CT.
"We are so excited for this opportunity for our station and for Jason Fitz," said Jana Hampton, Cromwell Market Manager.
"Fitz is a star. He is a part of what makes us Nashville's Best Sports Talk. He will continue to engage and entertain our listeners, just in a different time slot. With this change comes an opportunity for all of us. We look forward to adding new talent to our already-great lineup of sports-talk hosts."
In addition to his new national radio show, Fitz will also be featured on ESPN's new version of SportsCenter on Snapchat in the company's attempt to help engage more consumers digitally.
"Being a part of 102.5 The Game is like being a part of an amazing family," Fitz said.
"That family has pushed me, mentored me and helped to build me up every step of the way along the journey. This is just the beginning for me and I'm excited to continue growing knowing that my Nashville family is always standing by my side. I'm as proud of The Game as I know they are of me."
Fitz joined ESPN 102.5 The Game in September of 2016 and has been the co-host of "Braden and Fitz", a local weekday sports-talk show from 6-10 am CT.
# # #
ESPN 102.5 THE GAME and 94.9 GAME 2 are locally owned by Bayard "Bud" Walters and are sister stations to: heritage rock station, 102.9 THE BUZZ; 102.1 THE VILLE; and 93.3 CLASSIC HITS. Cromwell Group, Inc. operates 31 stations: 5 in Nashville, 8 in Kentucky and 18 in Illinois. All stations can be heard nationwide on the app, "iGoRadio".