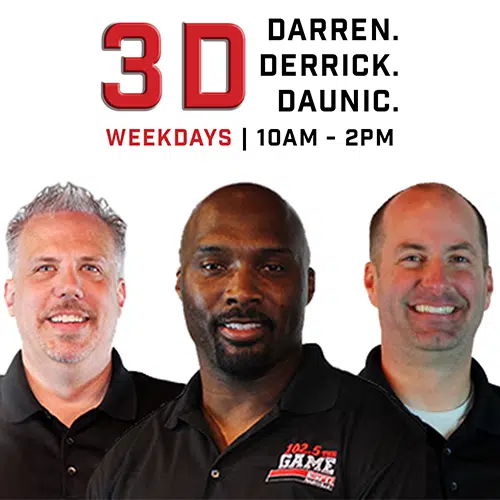 Before the Nashville Predators drop the puck for their first ever meeting with the Vegas Golden Knights on Friday night, former Preds forward James Neal joined ESPN 102.5 The Game's 3D with Darren McFarland and Willy Daunic.
Over three seasons with the Predators, Neal totaled 77 goals in 219 career games after being acquired from Pittsburgh. Neal played an integral role in the team's run to the Stanley Cup Final last spring by scoring six goals throughout the playoffs while serving as an alternate captain.
The Predators chose not to protect Neal before the expansion draft in June, which allowed Vegas to add him to their roster. To begin the 2017-18 season, Neal is on fire scoring 13 goals while racking up 21 points in the Golden Knights' first 27 games. Neal's play is leading the Golden Knights to second place in the Pacific Division with 35 points.
Smashville and Neal will have a reunion Friday night when the Golden Knights come to town. This will be Neal's first time back in Bridgestone Arena since the Stanley Cup Finals.
"It's going to be weird, I did it when I left the Stars I did it when I left the Penguins. It never gets easy, it's always tough coming back and playing against your old teammates and your old team," Neal said, "I think it's a little different this time because of how fresh it is. Leaving Nashville ten days after going to the Stanley Cup Finals, that's a little bit tougher."
Neal reflected on his time in Nashville and said his favorite moment was beating the Anaheim Ducks in the Western Conference Finals.
"We were doing everything we could to win a game in Anaheim, then to come back home with the way the rink was it was so loud," Neal said, "I don't think I'll ever forget that, just taking pictures with your teammates after and being in the locker room knowing you're going to the Stanley Cup Finals. I think that was the best moment."
You can hear James Neal's return to Smashville when the Predators face the Las Vegas Golden Knights at 7 P.M. on ESPN 102.5 The Game.
To hear the full interview with James Neal click on the link below to check out the Game Nashville's SoundCloud page.