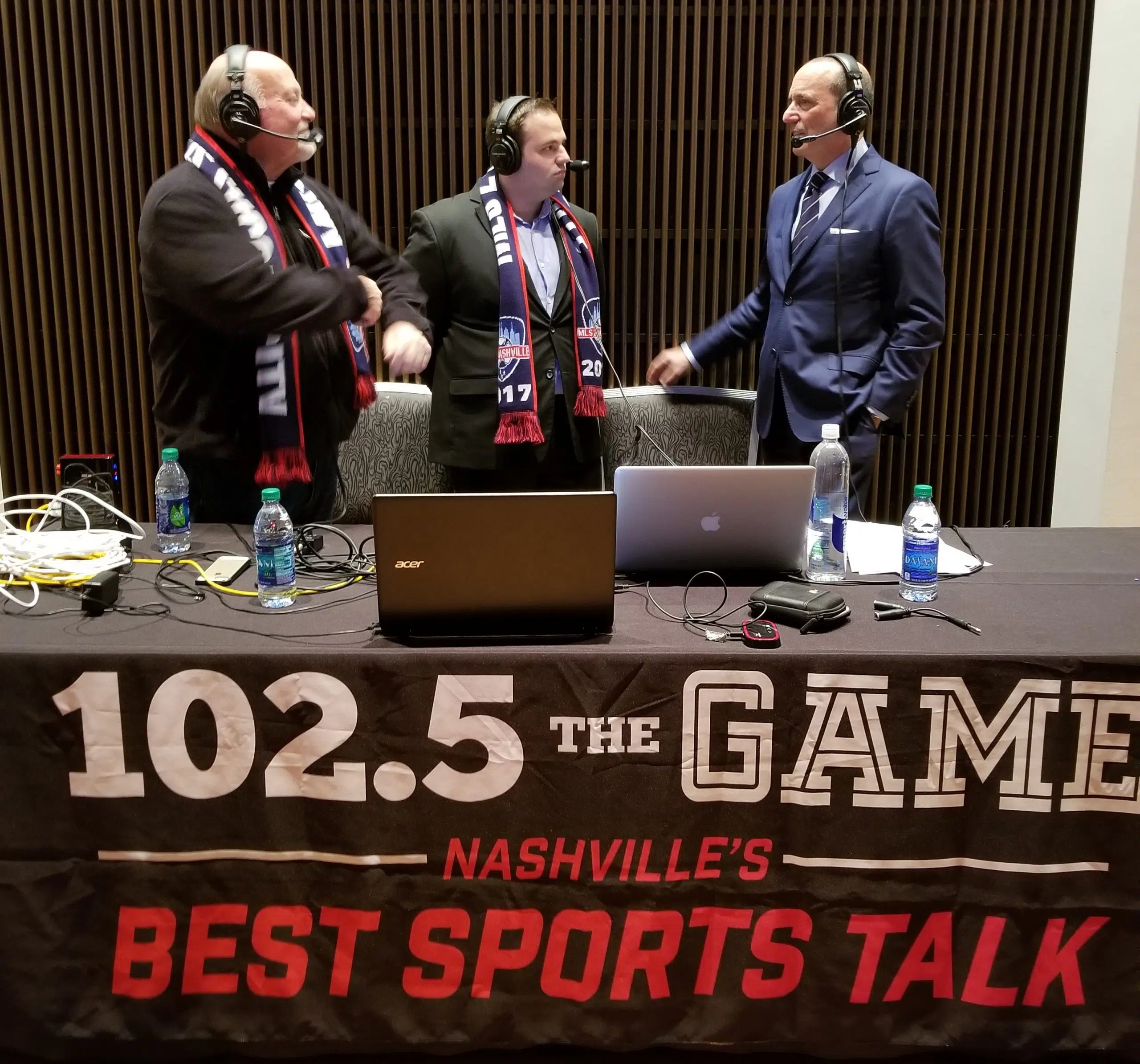 It's official: Major League Soccer is coming to Nashville. Expansion to Music City became reality at a press conference featuring MLS Commissioner Don Garber, Mayor Megan Barry, Governor Bill Haslam, and John Ingram at the Country Music Hall of Fame on Wednesday.
ESPN 102.5 The Game's Jared & The GM were live at the announcement ceremony to break the news and interview key people involved in the process of bringing a team to the Mid-State. Jared and Floyd interviewed Mayor Barry, Commissioner Garber, Nashville SC's Vice President James Cannon, ESPN's Taylor Twellman, and Eddie George.
To hear a recap from Wednesday's proceedings and hear the story of how MLS made it's way to Nashville from a the most influential people throughout the process, click on the SoundCloud links below on TheGameNashville's page.