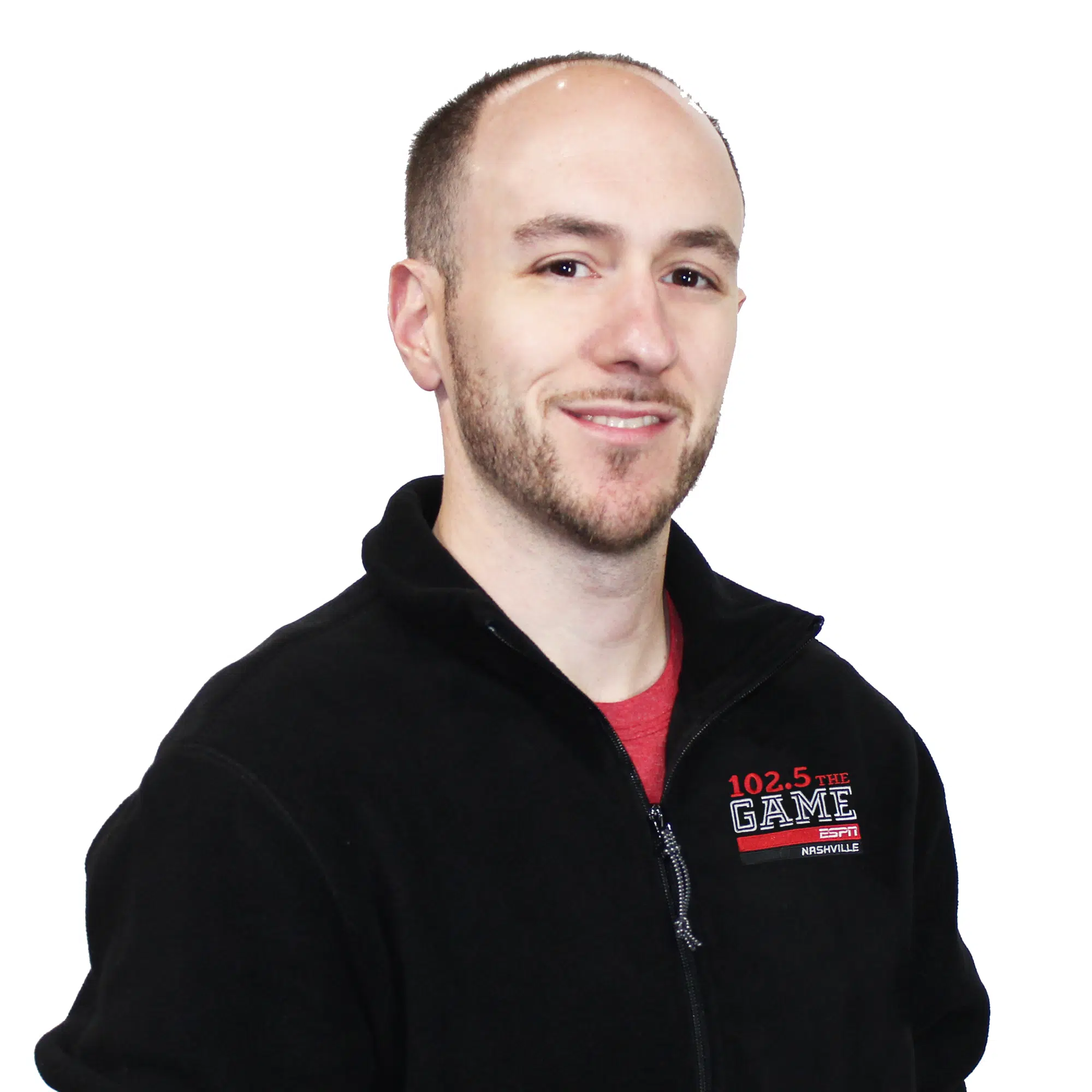 ESPN continues to hit it out of the park with their 30 for 30's and their E:60's and Sunday morning was no exception. "Heir McNair" premiered on ESPN at 8am and it was tremendous. Kudos to Tyler McNair for finding his passion and pursuing it, as well as to Steve, for always telling his son to go chase whatever dream he had. Some fathers, especially those with an athletic background might try and force their childs hand, swaying them to play the sport they did, but not Steve. Tyler was a legit college prospect at Brentwood Academy on the hardwood but followed his heart and became a dancer.
The "Heir McNair" E:60 episode was brilliantly produced. It was a tragic ending to for the Titans franchise QB who guided Tennessee to the door step of football immortality, only to be denied a Lombardi Trophy by Mike Jones, at the 1-yard line. Surely Steve made mistakes in his personal life. Nobody is perfect. We all make regrettable decisions, that's life. I'll always remember "Air McNair" going back to his days at Alcorn State. As a 34-year old he was the first athlete I remember as a kid, who came out of a "small school" only to light it up on the biggest of stages. Before Ben Roethlisberger came out of Miami of Ohio and before Carson Wentz came out of North Dakota State, there was Steve "Air" McNair, from Alcorn State. RIP, Steve.
Pekka, Pekka, Pekka! I try not to be a prisoner of the moment and to over-embellish, but last night's performance by Pekka between the pipes was an all-time, eye opening performance. As the Preds 4-game road trip came to a close it was the always reliable and usually dominant 35-year old Pekka Rinne who stole the show as Nashville emerged victorious in Montreal. Rinne stopped 10 shots in overtime and single-handedly was the reason why the Preds won this game. I don't think I've ever seen that magnificent of a job by a goaltender in my lifetime. Pekka was getting peppered left and right and stoned virtually every shot. To quote Yannick Weber, "That was a character period for them to end this trip on a high note." Pekka Rinne, you sir, amaze me.
Nashville SC has begun their voyage towards the MLS and the city is ready for professional soccer! On a rain soaked pitch, Nashville SC held their own against a very talented Atlanta United from the MLS. Before a crowd of just over 9,000 hysterical fans, Nashville SC hung with Atlanta for over 55-minutes before Atlanta took the lead on a Martinez goal. The deficit was short-lived as Ropapa Mensah scored the inaugural goal for Nashville at the 65-minute mark to even the match at 1. Head Coach Gary Smith had to be pleased with his squad who hung with an Atlanta team that is fast, aggressive and always on the attack. The atmosphere didn't feel like a friendly. This should be a solid rivalry if Nashville gets to Atlanta's level in the near future. Nashville, embrace this franchise, I know I will. Now, where can I get a pair of those Gold Under Armor shorts?! #OurTownOurClub.
Good lord did the Vols ever get drubbed by the Tide at Coleman Coliseum?! Rick Barnes team strolled into Tuscaloosa with the "experts" believeing that Tennessee was closing in on a possible 2-seed and yet it was Avery Johnson's Crimson Tide that raced out to a 15-6 lead and really never looked back. Dante Hall had a monster game and Colin Sexton was sensational per usual. The Vols were ice cold from the floor early on, shooting a dismal 23% and Bama would lead by 10 at the half, 37-27, holding the Vols to their lowest 1st half total of the season. Credit to Avery Johnson, who decided to double-team Grant Williams frequently. At one point in the game Williams and Schofield were a combined 2-for-15 from the floor. The game could be summed up in a nutshell when Jordan Bone missed a wide-open breakaway layup/dunk where it literally looked like he didn't know if he wanted to slam it home or lay it in, botching an easy 2-point play. Off of the miscue Colin Sexton would split 3-defenders for a gorgeous layup and that was the ballgame. Alabama played like a bubble team, in dire need of a win to impress the committee and they did just that. No need to worry about the Vols though, they'll be just fine. I still expect this team to reach the Sweet 16, at a minimum.
With Signing Day 2018 in the books I wanted to tip my cap to Jeremy Pruitt on a successful 1st recruiting class on Rocky Top. The overall consensus is that Pruitt finished somewhere between 20th and 25th in the nation and I think that's a victory for the Vols. I've read some articles and columns that would lead you to believe that he disappointed. I don't see it that way. He had a good start in the early period in December and maybe came up a little small in the second half of February but it can be explained. He was recruiting for the Vols all while still coaching Alabama's defense during the CFB Playoff. That's no easy task. Especially for a perfectionist as demanding as Nick Saban. I believe Pruitt will win. The Vols will win 8, maybe 9-games in 2018. Trust me, things will get smoother on Rocky Top. This is just the beginning of Pruitt's process.
Don't forget to set your clocks for tomorrow! I'd suggest setting your alarm for 5:30am. Get up, grab your caffeinated beverage of choice and tune into the debut episode of "Morning Drive" on ESPN 102.5 The Game! Whether you do it in your car, at TheGameNashville.com or via the app don't miss the premiere of Nashville's BEST Sports Talk as we launch a brand new morning show! The fun starts at 6am and will be LIVE weekday mornings from 6-10am! Join Titans royalty Derrick Mason, the great Braden Gall, Producer Chase McCabe and myself for some energetic, entertaining sports talk Monday morning! Talk to you then, Smashville!