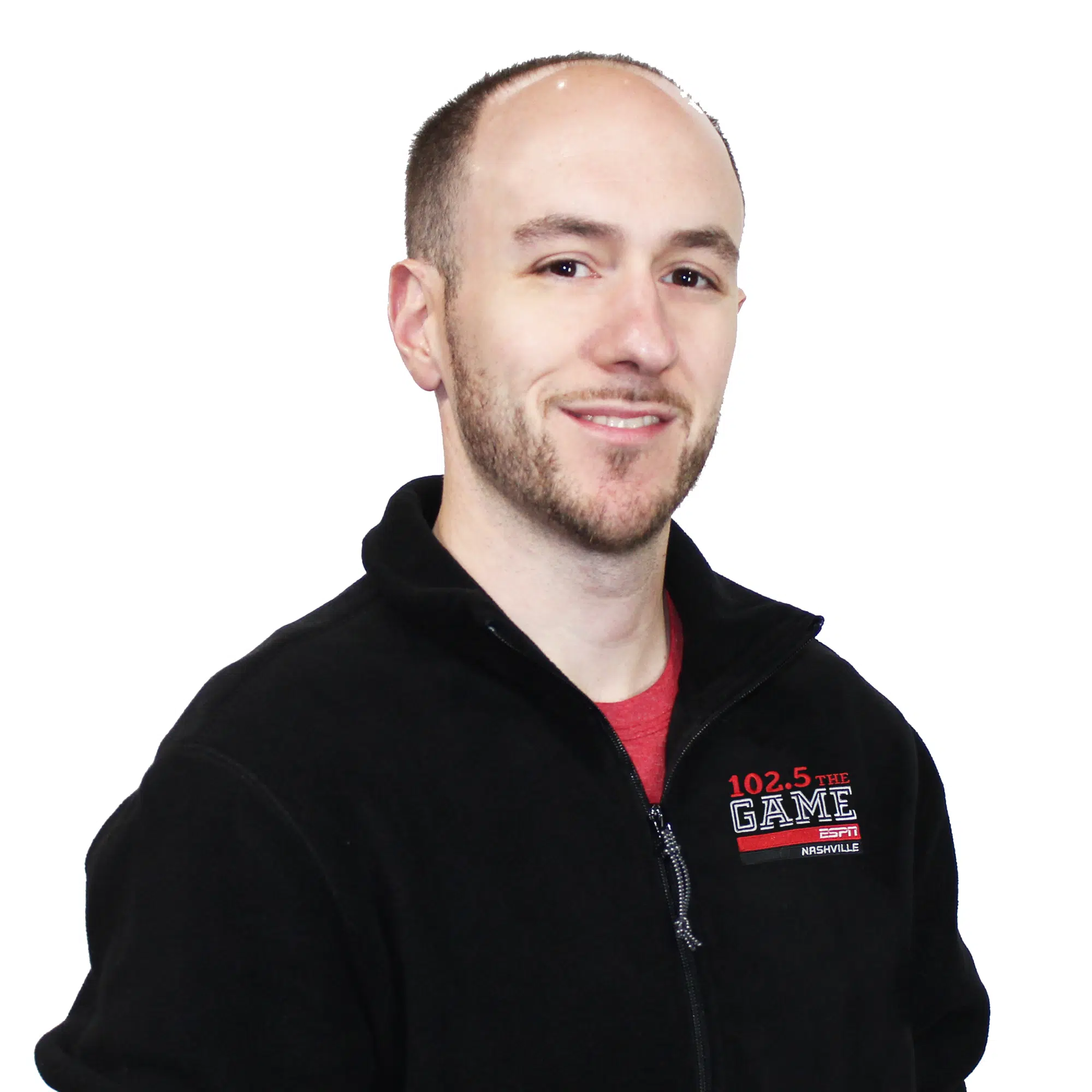 Tuesday night was my first Nashville Predators in-game experience and let's just say it was SMASHING! It was everything I was anticipating it would be and then some. Who knew you could sit outside on a gorgeous patio, in 65 degree weather, in mid-February, and enjoy a beer before heading into watch the NHL's best brand of hockey? I knew the arena would have some major jam to it, and I'd experience winning hockey, but I wasn't expecting an EPIC comeback, as the Preds rallied from a 3-0 3rd period deficit to win 4-3 in overtime! My biggest takeaway is just how incredibly warm, receptive and nice the fans and people are. I was able to meet many Nashville Predators fans and also fans of the station, ESPN 102.5 The Game. I enjoyed it so much that I will be taking in Saturday night's game against Detroit. Smashville is where it is at.
NFL Network had an interesting way of ranking the current NFL Quarterback's and it got me thinking about Titans QB Marcus Mariota and where he falls amongst his peers. The criteria used by NFL Network was focused on 4 different areas (Availability/Reliability, Talent, Years left in the tank and Importance to their Organization). On a scale of 1-10 I'd grade Marcus as an 8/10 in availability/reliability, an 8/10 in talent, a 9/10 for years left and a 9/10 for importance to the franchise. With those parameters in mind, here is my Top 16 QB's in the NFL, moving forward.

Rodgers
Wilson
Brady
Wentz
Ryan
Newton
Brees
Stafford
Big Ben
Rivers
Mariota
Cousins
Prescott
Watson
Luck
Carr

College Football attendance figures were recently released and Dennis Dobb of CBSSports had an interesting column talking about the decline nationwide. College football attendance is heading in the wrong direction with it's largest drop in 34-years! How can this be? College football is the best sport on the planet! What's even more surprising? The SEC took the biggest hit amongst any of the major conferences. An average of almost 2,500 less fans per game per venue. Why is that? Well, I think it's multifactorial. Smart TV's are absolutely incredible. DVR's allow you to pause the game and rewind the game to agonize over a blown coverage or a missed kick. You have easier access to your bathroom. Going to your fridge for a beer and a sandwich is much cheaper. Social media allows you to see highlights instantaneoulsy and gives you a platform to voice your passion or displeasure. ESPN has created the Goal Line channel, which is essentially the Saturday equivalent to the NFL's red zone channel. You have the SEC Network, the ACC Network, the Big 10 Network; essentially EVERYONE is on television.
A recent poll was released after 224 college football recruits ranked the most significant brands in College Football to them and I am stunned by their results. Most notably, Alabama was ranked 19th in the country and Texas was ranked 20th. Time to school these young pups and give them a history lesson on the Top 10 brands in CFB:

Notre Dame
Alabama
Michigan
Ohio State
USC
Penn State
Miami
Georgia
Oklahoma
Texas
The fact these young athletes had Clemson, Oregon and UCLA ranked in their top 15 is beyond me. I guess uniform combinations and what have you done for me lately means a lot these days.
Last week ESPN's Dick Vitale said that the SEC is the best conference in America. I don't know if that's indisputable but it has clearly become a good basketball conference that is nipping at the heels of the ACC, Big12 and Big10. I'll say this much, the SEC has staying power on the hardwood because of the amount of high quality basketball coaches patrolling the sidelines.
Look at this list of SEC coaches with fabulous resumes:
John Calipari- Kentucky
Bruce Pearl- Auburn
Rick Barnes- Tennessee
Avery Johnson- Alabama
Ben Howland- Mississippi State
Frank Martin- South Carolina
Cuonzo Martin- Missouri6. Monday at 6:45am on "Morning Drive" on ESPN 102.5 The Game we debut our NEW segment "The Vent Line!" Were you cut off in traffic? Have a sports rant that can't wait? Do you want to rip us for one of our opinions? Can't wait on hold during the show? BOOM! Call 615-412-9057 and leave your message! The best ones each morning will air at 6:45am on "Morning Drive!"