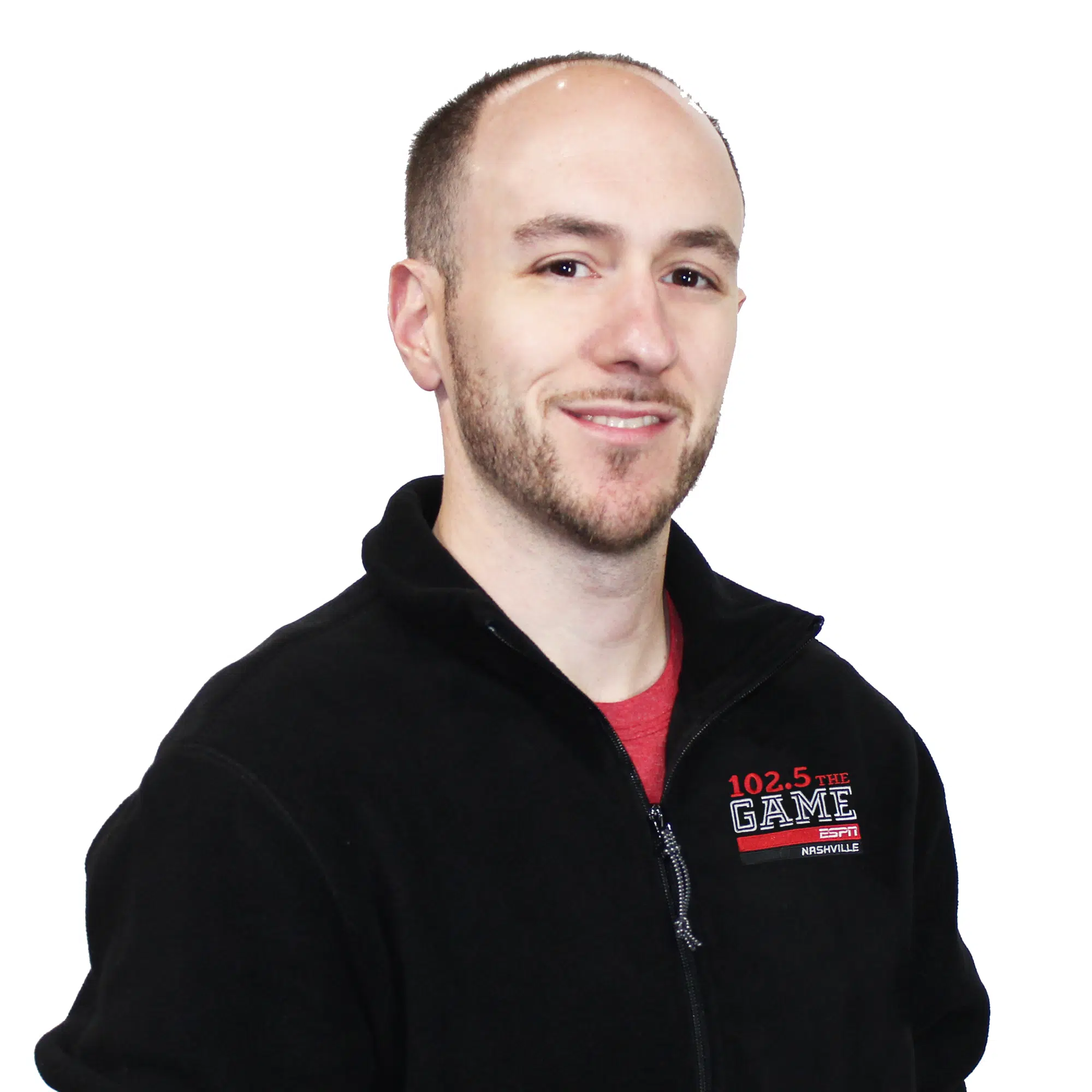 By Nick Kayal from Morning Drive
How good are the Nashville Predators? Well, on Friday night, Head Coach Peter Laviolette channeled his inner Greg Popovich, as Roman Josi, Craig Smith, Scott Hartnell and Yannick Weber were not in the lineup, nor were they injured, according to the organization. They were essentially given the night off to rest up. Lavi pulled a "Pop" as he is now preserving his talent and giving a game off. That is how good this team really is, for real. They are at a point where they can fall behind 2-goals, storm back, short-handed and still earn the all important 2-points. What a luxury it is to be able to do that. This team is deep and their desire burns deeper. Buckle up, Preds fans, we are in store for greatness.
Miami Dolphins Wide Receiver Jarvis Landry could end up being a Titan. Everyone wants to relocate to Nashville and the pass catching monster apparently wants to join the movement. For what it's worth, the Titans have expressed no interest publicly, in the 4-year pro out of LSU, but he would be a definitive upgrade at a position that Tennessee must improve at if 2018 will be another step in the right direction. In 4-seasons as a pro, Landry has amassed 400-career receptions. You don't need to be a math major at Vanderbilt to know that is 100 catches per season and lets be honest, he hasn't had Dan Marino slinging him the rock. Landry, per the Tennessean, is seeking a 4-year, $58 million dollar contract, and while that's a fairly hefty price tag, the Titans certainly could use a slot monster like Landry to pair with Delanie Walker down the steam and Corey Davis on the outside. Time to will tell if Landry comes to Nissan Stadium, much to the chagrin of my co-host Derrick Mason, haha!
Yesterday the Tennessee Volunteers secured a share of the SEC regular season title. What a fantastic accomplishment by Rick Barnes and the Vols! Predicted by the "experts" to finish 13th in the SEC preseason prognostications, the Vols pulled off a major accomplishment, along with the Auburn Tigers. Rocky Top isn't the only program celebrating success on the hardwood this spring, so too is Middle Tennessee State. Murfreesboro was rocking this past week for a Conference USA showdown against Western Kentucky in front of a nationally televised audience as Kermit Davis's squad is rolling as they head towards the big dance. While football dominates the south and the Nashville Predators are the top story in the NHL, Middle Tennessee has quickly soaked in the sweet success of the Vols and Blue Raiders. Could the state have two programs make the sweet 16? It's not far fetched, and it would be oh so sweet.
Two things in broadcasting really bugged me yesterday. First of all, NBC needs to be ripped. The national network bailed on their NHL broadcast of the "stadium series" and moved the finish of the broadcast to NBC Sports Network, which some people don't even have, in order to get to Saturday Night Live on time. That is completely unacceptable. Would they do that during an NFL broadcast? Or the Olympics? I think not. I may give you some grace and say it's ok if SNL had a cast that was funny and comical, but the show has lacked entertainment value for over a decade. Come on NBC, be better than that! Elsewhere in broadcasting, Deontay Wilder fought last night. He defended his title. He improved to 40-0 (39 KO's) and nobody knew the fight happened. I grew up a boxing fan, but the sport has become an after thought. We have an American champion, with a ton of charisma and talent, from Tuscaloosa Alabama, and the sport has no way of showcasing it's top attraction. The "sweet science" has morphed into a secondary sport. Truly sad.
Kudos to ESPN for another brilliant E:60. The Bobby Hurley documentary on Sunday morning was outstanding. If you get the chance to DVR it you must watch it. As a kid, one of my first memories was watching Hurley and Duke win back-to-back national championships. Surrounded by the likes of Christian Laettner and Grant Hill, that Blue Devil program was so much fun to root for, or against, depending on your allegiances. It's pretty amazing that Hurley went from a star player at Duke, to tragically injured as a rookie in the NBA, to a horse-racing owner, to now the head coach at Arizona State, who beat number two Kansas on the road this season. Hurley is a great one-hour documentary that I strongly suggest watching.
Saturday I hit up the links for the first time in 2018. A round of golf with one of our producers, Josh Upton. Now, full disclosure, I typically shoot in the high 80's, so I consider myself a decent golfer who has only been playing for 5-years. This past week I got a text from Josh asking me to go out and play on Saturday. He told me he is roughly a 15-handicap so I figured it would be a competitive match. And it was exactly that, well, at least for the front nine. We were tied after 9 holes, 49 to 49. Both of us playing our first round of the year, a bit chilly out, windy, and our first time playing a new course. We both got warmed up and started playing really well on the back 9. However, for as good as I was playing, Josh all of the sudden morphed into Bubba Watson and rendered me helpless. Josh grabbed 2 or 3 cold beverages of choice at the turn and instantly turned into a scratch golfer. Despite my best efforts I lost by 4-shots. Did I get hustled? I may need to bring Josh on the show this week to discuss this. But anyway, nice round, Josh. It won't happen again! Ha ha ha!