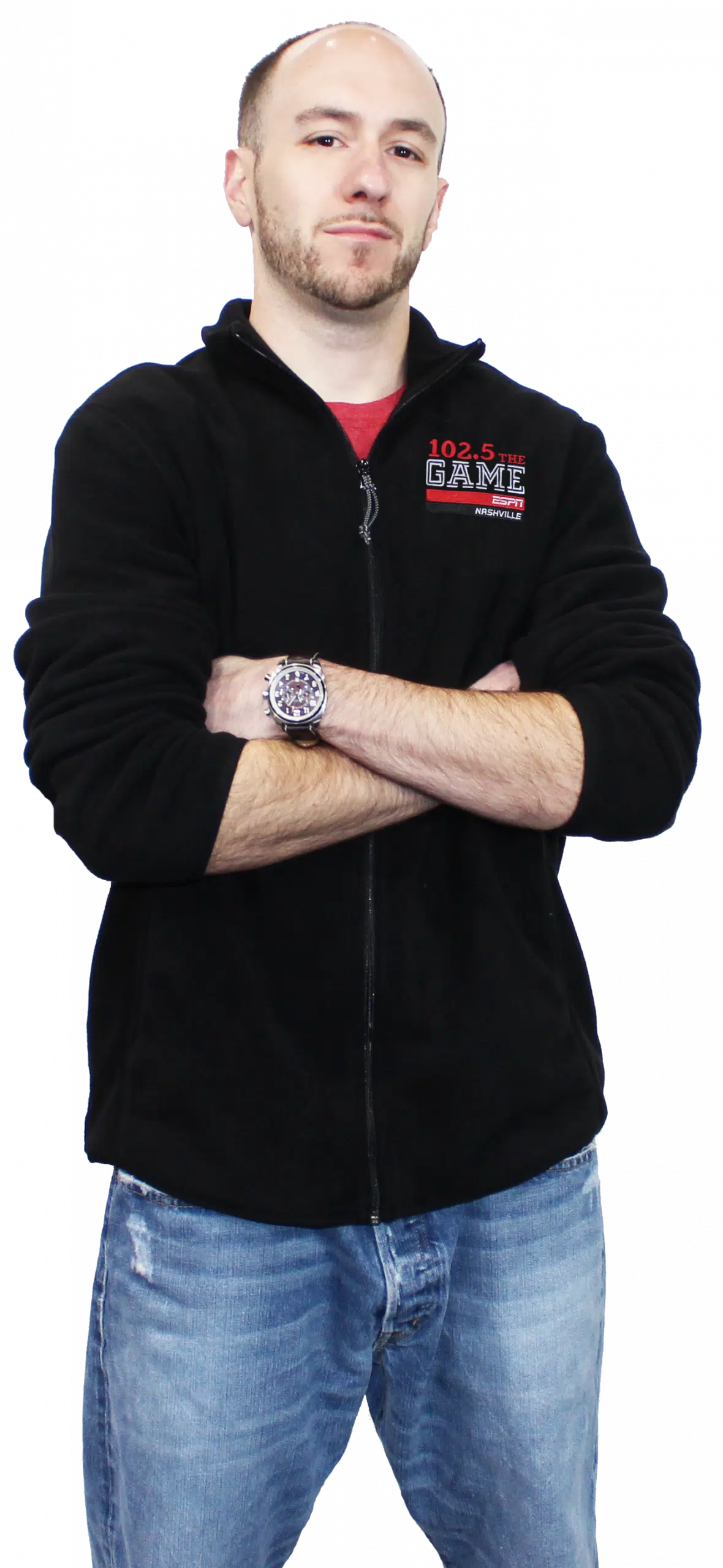 Predictions, Analysis & Humor that every football fan needs to read, for CFB, the NFL, Fantasy & Gambling.
Part 1: Saturdays
            The 2018 football season is upon us! Finally! At long last, football is back! As we embark on another fall full of football it is time to give y'all everything that I know, or think I know, about what very well could and should transpire over the course of the next five-months. DISCLAIMER: by reading this, you will emerge as a smarter football fan. Proceed if you wish to be enlightened. Good, you made the right choice. I knew you would.
Let's begin with Saturday. College football, the greatest sport on the planet. This is the most anticipated season I can recall in the last five years. A revival of the quarterback position in the SEC only makes things even more hyped. Time for some predictions.
We will start with the Tennessee Volunteers. I am a HUGE believer in Jeremy Pruitt. The rocky road the Vols have traveled for the last decade begins to smooth out and it begins in year number one. Pruitt will guide UT to a 7-win season and on the fast track back to respectability. I don't know if Pruitt will get Tennessee back on top, with Kirby Smart and Dan Mullen in the same division, but I do know this guy will succeed. So where are the 7-wins? Well, here ya go! Wins over West Virginia, ETSU, UTEP, Florida, Charlotte, Kentucky and Vandy. That leaves 5-losses to Georgia, Auburn, Alabama, South Carolina and Missouri. Most people have said I'm crazy for picking the Vols to win 7-games in year one of the Pruitt era. I'm not crazy, I'm just ahead of the curve.
2018 SEC Predicted Order of Finish-
            SEC West:
1. Alabama (12-0, 8-0)
2. Auburn (10-2, 6-2)
3. Miss St. (10-2, 6-2)
4. Texas A&M (7-5, 4-4)
5. LSU (5-7, 2-6)
6. Ole Miss (5-7, 1-7)
7. Arkansas (3-9, 0-8)
SEC East:
1. Georgia (12-0, 8-0)
2. Florida (8-4, 4-4)
3. South Carolina (7-5, 4-4)
4. Tennessee (7-5, 3-5)
5. Missouri (6-6, 3-5)
6. Vanderbilt (6-6, 3-5)
7. Kentucky (4-8, 1-7)
POWER 5 CONFERENCE CHAMPIONS-
SEC: Alabama
ACC: Clemson
B1G: Ohio State
PAC12 (after dark): Washington
BIG12: *Upset Special* Texas! #HOOKEM
CFB 4-TEAM PLAYOFF-
1. Alabama def. 4. Ohio State
2. Clemson def. 3. Georgia
NATIONAL CHAMPIONSHIP GAME-
2. Clemson def. 1. Alabama
1ST-YEAR COACHING STUD & DUD (New faces in new places)-
Stud: Dan Mullen (Florida)
Dud: Mario Cristobal (Oregon)
Top 10 CFB Coaches as of RIGHT NOW:
1. Saban
2. Urban (future in jeopardy-yes, he's a scumbag.)
3. Dabo
4. Petersen
5. Shaw
6. Smart
7. Franklin
8. Gundy (mullet included)
9. Patterson
10. Jimbo
*Sorry, "Harbs," you didn't crack the Top 10.
Coaching BOLD Predictions:
If in fact Urban Meyer leaves Ohio State, the Buckeyes need to do everything they can to land David Shaw and pry him away from Stanford. Imagine this, Ohio State vs Michigan. David Shaw vs Jim Harbaugh. Battle of the two former Cardinal Head Coaches. Shaw is a winner and a much better human being than Urban Meyer.
Ed Orgeron gets fired at LSU during the season. The boys in Baton Rouge contact Lane Kiffin and write a blank check. We end up with the annual November showdown between LSU and Alabama with Lane Kiffin against Nick Saban. The internet wouldn't be able to handle this.
HEISMAN:
 1. Love
2. Dobbins
3. Taylor
4. Tua
Part 2: Sundays
With Saturday in the books its time to shift my attention to Sunday. The NFL should be very compelling this year. I will not bore you with protest takes, thoughts on player safety, instant replay and reviews taking forever, etc. This is simply about what transpires between the white lines.
I've got the Tennessee Titans going 10-6 in Mike Vrabel's 1st season in Nashville. The Titans will win the AFC South, thanks to a tiebreaker over the Jacksonville Jaguars, who will also go 10-6. You can make the case that the Titans secondary is one of the top two or three units in the NFL. They've added speed and athleticism off the edge and in the middle with two highly thought of rookies and defensive minds like Dean Pees that should have this starting 11 as one of the NFL's top 5 units. Along with Mike Vrabel comes Matt LaFleur. Hey! An offensive coordinator that realizes its 2018 and not 1918. The addition of Dion Lewis and a healthy Marcus Mariota should be a good starting point to making this offense viable in 2018. A 10-win season seems very plausible and another post-season win could very well happen. I don't think they can win 2-games in January, but a division title, 10-win season and a playoff win is a success for the early stages of this organizational reboot. 9-7 and missing the playoffs is a failure for 2018. Period.
2018 AFC South Predicted Order of Finish:
1. Titans (10-6)
2. Jaguars (10-6)
3. Texans (9-7)
4. Colts (6-10)
NFL Division Winners:
NFC East- Philadelphia (2)
NFC North- Minnesota (1)
NFC South- New Orleans (3)
NFC West- Los Angeles (4)
Wildcards: Atlanta (5) & Green Bay (6)
NFC Playoffs:
New Orleans def. Green Bay
Atlanta def. Los Angeles
Minnesota def. Atlanta
Philadelphia def. New Orleans
Minnesota def. Philadelphia to win NFC
AFC East- New England (1)
AFC North- Pittsburgh (3)
AFC South- Tennessee (4)
AFC West- Los Angeles (2)
Wild Cards- Jacksonville (5) & Denver (6)
AFC Playoffs:
Tennessee def. Jacksonville
Denver def. Pittsburgh
New England def. Denver
Los Angeles def. Tennessee
New England def. Los Angeles
**SUPER BOWL**
Minnesota def. New England
NFL MVP:
Tom Brady
Coach of the year:
Mike Vrabel
Coaching Bust:
Jon Gruden
Offensive ROY:
Saquon Barkley (NY Giants)
Defensive ROY
Derwin James (LA Chargers)
Part 3: Gambling
Now that we've given you everything you need to know about CFB on Saturday and NFL on Sunday, let's get down to what REALLY makes football season the best sporting season of all. Gambling and Fantasy!!!!
Here are my futures on win totals for CFB and NFL. Place a wager on these Over/Unders ASAP!
– Vols OVER 5.5 Wins
– Titans OVER 8 Wins
-Alabama (-300) to MAKE the CFB Playoff
-Broncos OVER 7 wins
-Colts UNDER 6.5 wins
-Patriots OVER 10.5 wins
-Eagles OVER 10.5 wins
-49ers UNDER 8.5 wins
Make sure you listen in to "Morning Drive" every Friday morning in the 9am hour for our picks segment. I've hit 62% CFB and 57% NFL since 2014. You WILL make money following my moves.
Keep these 5-gambling principles in mind:
1. What is the LINE telling YOU?
2. Fading the public tends to work
3. Get the BEST of the # before it becomes tainted by the public
4. Don't just BET on TV games
5. Wager the same amount on each game and be selective. Discipline and bankroll management are critical to you turning a profit at years end.
Finally, we wrap this up with Fantasy Football! I'll keep it simple and give you who I love and who I loathe.
All-in-on: Saquon Barkley, Alvin Kamara, Dalvin Cook, Joe Mixen, Jerick McKinnon, Kenyan Drake, Jordan Howard, Zach Ertz, Evan Engram, Alex Collins, Josh Gordon, Jarvis Landry, JuJu Smith-Schuster, Marquise Goodwin, Chris Thompson, Kerryon Johnson, Royce Freeman and Jimmy G.
Avoid at all costs: Dak Prescott, Patrick Mahomes, C.J. Anderson, Lamar Miller, Sammy Watkins, Martavis Bryant, Sony Michel, Allen Robinson, LeGarrette Blount, Ty Montgomery, Isaiah Crowell and Carlos Hyde.
Value: Nelson Agholor, Marqise Lee, Christian Kirk, Vance McDonald, Michael Crabtree
That should do it. Did we miss anything? If you disagree with any of this, you're probably wrong, but feel free to state your case @NickKayal on Twitter. Have a great fall and enjoy the football! It's the most wonderful time of the year! Also, you might want to tune-in to "Morning Drive" each and every weekday from 6-10AM CT on ESPN 102.5 The Game. I hear that show is pretty good.