Now official, the Nashville Predators will place reigning Vezina Trophy winner Pekka Rinne on injured reserve after his mysterious injury in Friday's night's game in Calgary.
Early in the third period, Rinne's positioning seemed off in the midst of a save attempt and, to make matters worse, a backchecking Kevin Fiala ran into him, pushing Rinne into the trapezoid. Calgary scored on the play and the netminder stayed in the game but, after his next save, had a lengthy discussion with an official and then, eventually, with Head Athletic Trainer Andy Hosler at the bench. He even seemed to lean in and talk to back-up Juuse Saros before the understudy grabbed his mask and entered the game.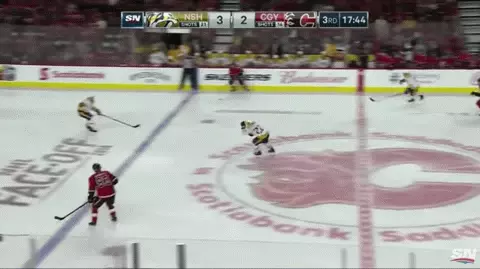 Rinne did not return.
"On the one hand, we just lost the best goalie in the League," Filip Forsberg told Willis after morning skate. "On the other, we know Juuse is ready for this opportunity, he's one of the League's best as well. He would definitely be a starter if he wasn't behind the Vezina Trophy winner."
Willis also reports that prospect Miroslav Svoboda will back-up Saros in Edmonton on Saturday while Milwaukee Admirals starter Troy Grosenick will be the back-up once the Preds return home.
Svoboda, 23, has been playing for the ECHL's Atlanta Gladiators this season, his first in North America.