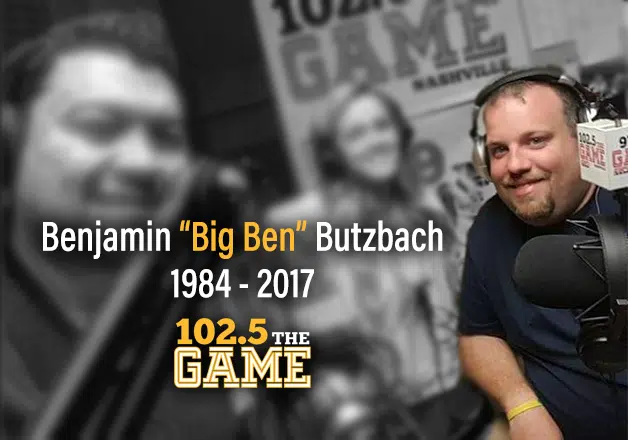 Wednesday Nights 8-9pm during hockey season
Justin B. Bradford 
(Radio host/lead writer)
Justin is a proud member of #TeamAsian, Justin was born in Michigan, but quickly migrated south, y'all. Hockey is in his blood. After originating in Cell Block 303, Justin recently headed over the press box to cover the Nashville Predators for Penalty Box Radio. He also plays rec-league hockey for the Wampas at A-Game Sportsplex. Currently, Justin is authoring a book on the history of the Nashville Predators and it is due out Fall 2015. Last year, he received the Silver Medal in the Best Sports Reporter Category for The Tennessean's Toast of Music Cityreader's poll for 2013. This year, Justin was voted as the Best Sports Reporter in Nashville and helped PenaltyBoxRadio.com receive the Silver Medal as Best Blog in Nashville.
Favorite Facts About Justin:
Teams: Michigan Wolverines, Tennessee Titans, Vanderbilt Commodores, Detroit Tigers, Cumberland Bulldogs
Sports Movies: Miracle, Slap Shot, Remember the Titans
Other movies: Harry Potter, Star Wars, Lord of the Rings, Dark Knight Series, The Avengers, Iron Man, Star Trek, Hunger Games
Favorite TV Shows: 24, Big Bang Theory, How I Met Your Mother, Family Guy, CSI, Hawaii Five-0, The Mentalist
Preds Moments: First playoff series win against the Anaheim Ducks & beating Detroit in 5 games in Round 1 of the 2012 Playoffs
Follow Justin on Twitter: @justinbbradford
Glynne Blackwell
(Radio host)
Glynne was born and raised in a small river town in Mississippi. Contrary to popular belief, she actually wore shoes and enjoyed running water and electricity. She also did not have chickens running aimlessly in her front yard, nor was she raised by a pack of wild cats. Well, some argue that the latter might be true….
She's a lover of hockey nights at the arena, laughing hysterically, big city skylines, dancing at Tin Roof on any given Saturday night, lattes, making crazy memories, chasing her dreams and hugs. "I'm five foot 2, I wanna dance with you. I'm sophisticated fun. I eat filet mignon and I'm nice and young, best believe I'm number one…"
Favorite Facts:
Favorite Movie of all time: Wizard of Oz
Favorite Music: Ella Fitzgerald, Lana Del Rey, Andrew Lloyd Webber, Hanson, Lil Wayne…
Favorite Preds players: Roman Josi
Favorite Non-Preds players: Teemu Selanne and Bobby Ryan
Favorite Preds moment: My first game in 2011 watching the Preds go to Round 2 for the first time and being at Bridgestone when they clinched Round 1 and sent Detroit home cryinnnnn.
Zachary Bryan
(Vanderbilt Hockey Play-By-Play)
Zachary has spent the majority of his life in the Nashville area after attending the University of Mississippi. He is a lifelong Vanderbilt fan and often had to be told by his Rebel band instructors, "I don't want to see you cheering for Vandy." Zachary is a member of the NSSA (National Sportscasters and Sportswriters Association) and fluent in the languages of hockey, football, baseball, and surprisingly cricket. Over his career in broadcasting he has announced football, basketball, hockey, baseball, and guest hosted various radio programs. Working with WAKM and Rural Radio on Sirius XM is where you will usually find him.
Favorite Facts:
Teams: Vanderbilt Commodores, Nashville Predators, Boston Red Sox, Denver Broncos
Sports Movies: Rudy, Miracle, The Sandlot
NHL Players: Gabriel Bourque, Joe Sakic
Memorable Preds Moment: The moment Steve Sullivan skated out on the ice after years of absence from his back injury.
Patten Fuqua
 (Jr. Preds Play-By-Play, Game Producer)
In 2010, Nashville Scene named Patten one of the Best Community Role Models for the City of Nashville…for some reason. A graduate of Belmont with a double major in journalism and broadcasting, Patten utilizes neither of those skills as he tries to put Penalty Box Radio on the map as a destination for live hockey broadcasting. In former lives, Patten has covered the the NHL Draft, the AHL All Star Classic and over 100 Predators games. A former season ticket holder in the Cellblock, Patten now spends whatever spare time he as working as a Scout Intern with the International Scouting Service while trying very hard to remember not to heckle the children. Patten enjoys bicycling, cooking, gingers and his cat, Lexie.
Favorite Facts:
Teams: Vanderbilt Commodores, Nashville Predators, Atlanta Braves, Tennessee Titans, Belmont Bruins
Sports Movies: Rudy, Miracle, Field of Dreams
NHL Player: Tomas Vokoun, Teemu Selanne
Memorable Preds Moment: Eric Nystrom Hat Trick
Follow Patten on Twitter: @auquf
Peyton Turnage
(Play-by-Play, Jr. Preds)
Peyton is a senior studying marketing at Murray State University. He grew up in Brownsville, TN before moving to Caruthersville, MO to finish high school. He went to his first Predators game in 2004 and was hooked immediately. He aspires to be the next voice of the Predators. Despite the distance, he tries to make it to Smashville as often as he can. He is also a proud member of Alpha Gamma Rho Fraternity.
Favorite Facts:
 Favorite Teams: Nashville Predators, St. Louis Cardinals, Tennessee Volunteers, Memphis Grizzlies
Favorite Movies: The Departed, No Country for Old Men, The Big Lebowski, Miracle
Favorite TV Shows: Breaking Bad, House of Cards, Family Guy
Favorite Players: Shea Weber, Paul Kariya, Mike Sillinger
Preds Moments: Seeing the Preds beat Calgary 9-4 in 2006, Paul Kariya's hat trick, and Filip Forsberg's first NHL goal.
Twitter: @PeytonNotPetyon