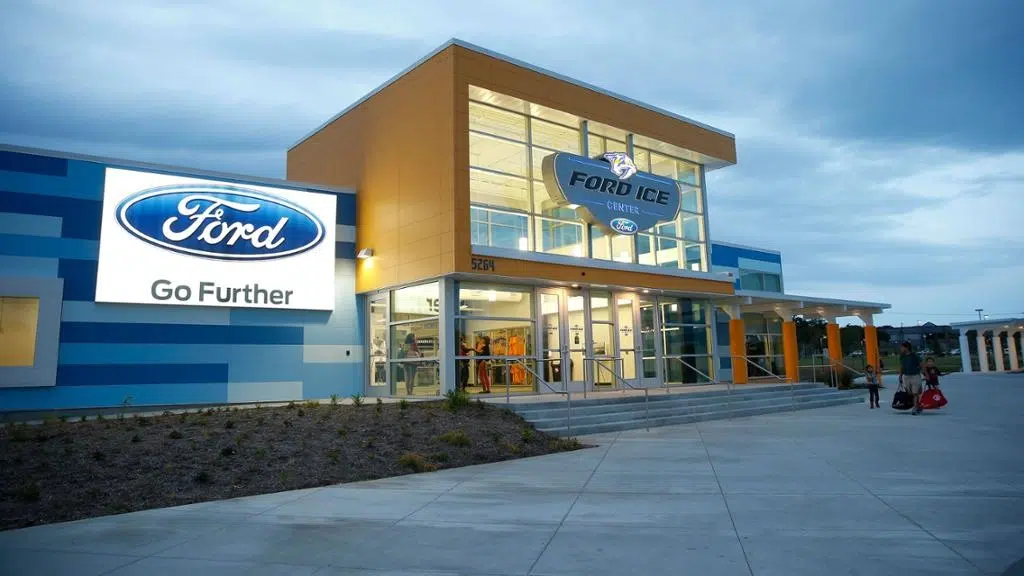 Nashville's premier ice skating venue is making an expansion move.  Next stop: Bellevue.
Ford Ice Center has set its sights on the old Bellevue Center mall, which has since already been torn down.  The first location, a 14-million dollar ice center in Antioch, has been open since January of 2014.  It serves as the practice facility of the Nashville Predators, among a place that family, friends, and ice skating/hockey lovers enjoy.
The Predators organization and Mayor Megan Barry are scheduled to be on-site Thursday in Bellevue to host a press conference regarding the plans for the new ice center.  It will be at the Bellevue Baptist Medical Center, which is near the mall location.  We will update this blog as more information becomes available.
To read the full article from the Tennessean, CLICK HERE.
Original article by Joey Garrison, USA Today Network – Tennessee.
Image from the Nashville Predators.