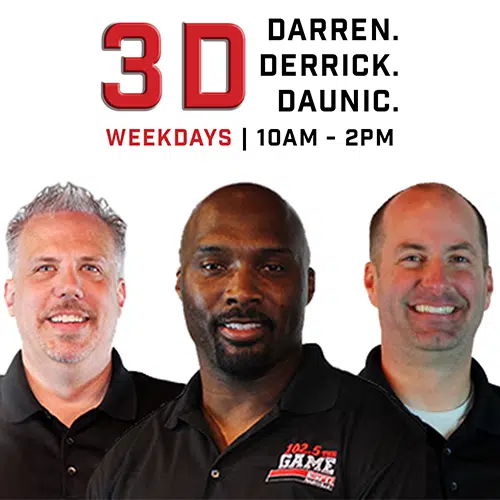 3D was joined by Sportnet's Andrew Berkshire and former NHL referee Kerry Fraser Wednesday morning to discuss a controversial Game 1 of the Stanley Cup Final. The Nashville Predators fell to the Pittsburgh Penguins 5-3, but not without a few debatable referee decisions and a comeback.
The Predators gave up three goals in a short span early, but only after a few calls that many felt were dubious. The offside call on winger Filip Forsberg was especially controversial, becoming the key talking point of the game. For Berkshire, it was unfortunate for Nashville and an inappropriate decision in the context of the NHL's rules.
"I don't see how that was enough evidence to overturn that call," said Berkshire, speaking about the offside call that eliminated a 1-0 Nashville lead. "My impression of the NHL was always that the call on the ice stands unless there is conclusive, absolutely conclusive evidence that a rule was broken. I can't see that being the case."
Fraser, on the other hand, felt that the right call was made and that the decision was conclusive. While he figures that the decision isn't necessarily fair, it is technically correct, although the rule itself has some issues.
"I'm good with the call, the right call was made," Fraser said. "I hate the rule personally. I think it puts undue pressure on the exact moment when that skate makes contact with the ice. Dicing things too finely here and chopping it up. I suggest that they have it where the skate or the leg is clearly visible over the line or over into the neutral zone."
The debate over the call itself and, on a broader scale, the rule will rage on, but the decision was made and the Predators find themselves down 1-0 to start the series. However, there is plenty of promise for Nashville, Berkshire says.
"You look at how they reacted in the second and third period," Berkshire said. "And I have a whole a new respect for the attention to detail of that coaching staff and the grit that they play with and how they just do not give up. When they tied that game, I don't think there was a single hockey fan outside of Pittsburgh that wasn't cheering for the Predators. That was an incredible effort."
It was apparent, though, that the Preds can hang with Sidney Crosby and Pittsburgh, and Berkshire feels that there isn't a need for despair or panic because of that.
"One thing I would focus on at the end of this game," Berkshire said. "Aside from all the controversy in the first period, the Predators looked exactly the way you wanted them to. Outside of that five-minute period in the first, they dominated that game. The Penguins had no answer for them."