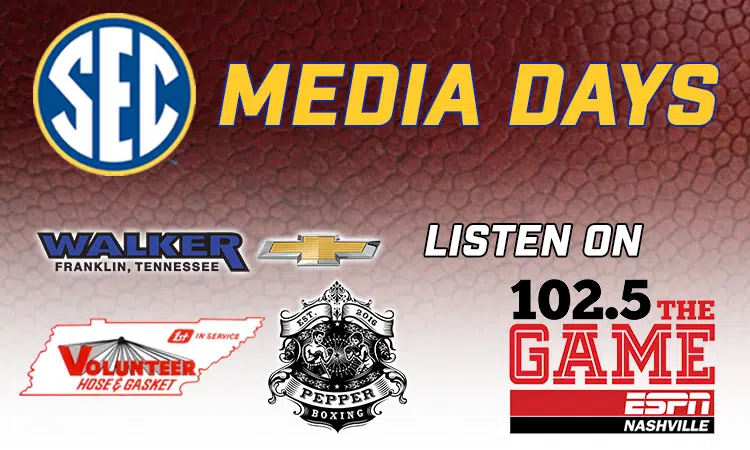 Braden & Fitz are live from SEC Media Days in Hoover, Alabama. What should fans expect from Vanderbilt football this season? Vanderbilt Head Coach Derek Mason joins the show to preview the upcoming season. How did coach Mason help star running-back Ralph Webb decide to stay at Vanderbilt for another season?
Vandy's running-back Ralph Webb and linebacker Oren Burks also sit in with the guys to talk about their off-season and expectations for next season. Why did Webb choose another year at Vanderbilt over the NFL Draft? Do the Vanderbilt players enjoy being underdogs in the SEC?
Check out the full interviews below!
For ALL of our interviews, check out our Game Audio On-Demand page here!
Our 2017 SEC Media Days coverage is brought to you by Pepper Boxing, Volunteer Hose & Gasket, and Walker Chevrolet!