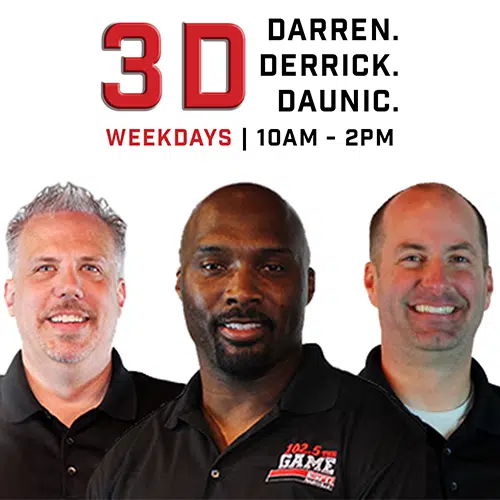 Vanderbilt Head Coach Derek Mason joined ESPN 102.5 The Game's 3D with Darren and Derrick Tuesday afternoon. After the Commodores' convincing 28-6 win over MTSU on Saturday night Coach Mason feels their fast start enabled their success.
"A lot of things go into how you start. What you're trying to do is come in with the right mindset. I thought our guys were loose before the game unlike any team I've ever coached since I've been here.", Mason said.
Mason's team looked fully prepared heading down to Murfreesboro. The Commodores jumped out early by scoring first against the Blue Raiders. Mason attributes the team's looseness and focus to their success Saturday night.
Keeping that calm mindset and focus throughout the entire season will be a key for the Commodores as Vandy tries to reach bowl season for the second consecutive year.
"I believe that [MTSU win] is the start of something special with this group. They're about the right things, there's no days off with this group.", stated Mason.
Everyone at Floyd Stadium saw the emergence of Kyle Shurmur and Charles Wright as players who will be vital to the Commodores' success this season. Mason highlighted Shurmur and Wright as guys he saw step up for his team. Particularly Shurmur, who is going into his second full season as the Commodores starting quarterback. One of the main areas he's improved is with his footwork. Mason noted he was able to "slide" around and get on the edge to make plays for Vanderbilt's offense because of his improved footwork.
To ensure Vanderbilt won't let a lead slip through their fingers like a few other teams did last weekend, Mason pushes competitiveness all throughout practices, "That's our focus, we came into practice today and we had competitive periods. We kept those competitive periods going throughout practice. We put one at the beginning, one in the middle and one at the end."
To hear the full interview with Coach Mason check out ESPN 102.5 The Game's SoundCloud page below!