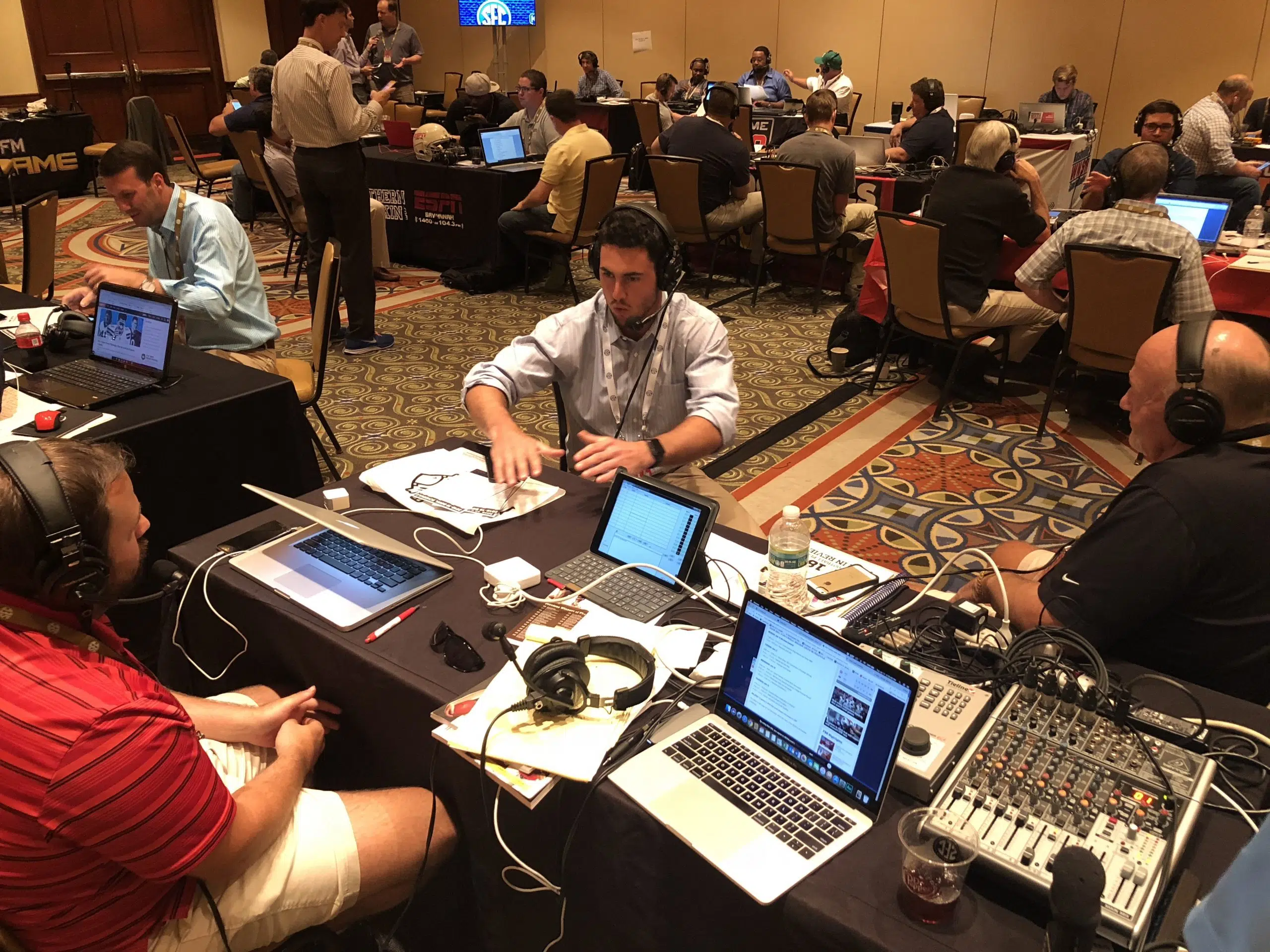 Atlanta – Former Georgia Quarterback turned CBS Sports Network and Sirius XM analyst, Aaron Murray, joined Jared and the GM live from SEC Media Days in Atlanta on Tuesday and had some strong comments for new Tennessee football coach, Jeremy Pruitt.
"I don't know if his personality is fit to be a head coach," Murray said.  "As a head coach, there's so many things that go into it. It's not just going out there and coaching. You have to deal with front office. You've got to go talk with the president of the university. You have to deal with boosters. You have to deal with the offense, the defense. It's not just going in there and dealing with the kids and scheming up. There's a lot that goes into it. I don't think he's the right guy to kind of be the CEO of a corporation. He's really good managing just a defense and being a defensive coordinator. He needs to prove to me that he can handle the whole ship. For right now, I don't think he can. We'll see what happens this year. I don't think it helps that he doesn't have a lot of talent at Tennessee."
Murray played quarterback at Georgia from 2009-2013 and Pruitt was the defensive coordinator from 2014-2015 under former Head Coach, Mark Richt. When Jared asked Murray where he was coming from on that comment, he said "When he was at Georgia,  and the way he acted, the way he treated Coach Richt I thought was poor, he wasn't as respectful as I thought a defensive coordinator should be to a head coach. So that's my thing, with authority, when he's dealing with an athletic director, with the president, with a booster who's giving millions of dollars, you can't go tell them to screw off."
To hear the entire interview, listen here. Jared and the GM, with Jared Stillman and Floyd Reese, airs weekdays from 2p-6p on ESPN 102.5 the Game.